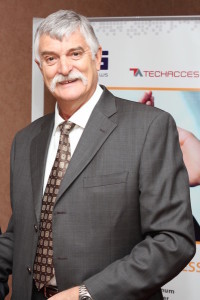 TechAccess, the value-added distributor operating in the Middle East, North Africa, LEVANT and Pakistan, has signed a distribution agreement with Commvault, a global player in data protection and information management solutions. According to the agreement, the distributor will utilise Commvault's complete platform of integrated data management solutions to enable their customers across the Middle East, LEVANT and Pakistan, to maximise the value of their data.  The agreement expands and reinforces the vendor's presence across the region while enhancing TechAccess' strategic service offerings to its well established channel network.
"We are pleased to announce our partnership with Commvault as their best-in-class products complement our existing portfolio and add value to our data protection and information management offerings," said Chris Cornelius, SVP Sales & Support, TechAccess. "By leveraging our strong channel network across the region, we aim to grow Commvault's business and market share and expand its customer base across these markets. We look forward to working closely with their global and local teams to ensure that our resellers have the right tools, resources, training and support to sell Commvault's solutions effectively."
TechAccess, will also identify and onboard partners while conducting focused channel development activities. Through its training arm, the VAD will hold regular road shows, seminars, and training and certification programmes to enable their partners to enhance their selling capabilities. The distributor will also carry out proof-of-concepts at its multi-million dollar solution centre, while providing sales and pre-sales support, marketing and business development support to facilitate the vendor's growth in its target territories.
"We are excited to work with TechAccess, as they integrate Commvault products into their diverse portfolio of solution providers," said Wael Mustafa, MESAT Channel Director, Commvault. "The IT market continues to change radically and organizations are facing new challenges in which they require a much higher level of performance, efficiency and business vaule from their data management solutions. Commvault's expertise coupled with TechAccess' strong relationships will deliver exactly this to partners and customers in the region."