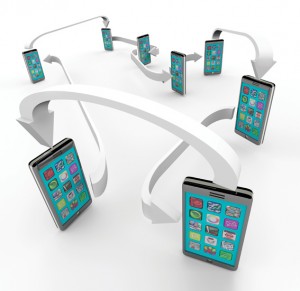 As service providers in the region seek to reduce the cost of network rollout, infrastructure sharing is emerging as an attractive option to reduce operational costs and introduce new services.
Faced with rising infrastructure costs, it is becoming increasingly common for telcos to share sites, antennae and base stations, which some analysts say could save 40 percent of infrastructure investments. The most important reason for sharing infrastructure, according to the International Telecom Union, is the potential to lower the cost of deploying broadband networks to achieve widespread and affordable access to ICT.
In the face of the current economic downturn, infrastructure sharing will help operators to avoid costs associated with building or upgrading redundant sites, while providing them with additional revenue streams from leasing access. Such agreements will also allow operators to combine rent, maintenance and transmission costs to achieve considerable savings.
In addition to the cost-saving benefits, infrastructure sharing agreements may also bring about substantial environmental benefits by reducing the number of sites and improving the landscape.
"As industries mature, their focus on improving asset efficiency increases and this is the case in the telecom industry today. Network sharing is becoming an established model in the mobile telecom industry, and has been in use in various forms almost since the telecom industry's beginnings in the 1980s. Many operators around the world are engaged in some form of network sharing, typically in the form of roaming or site sharing. These models have delivered significant benefits to operators," says Ahmed Seemab, Regional Director of Market Development- Managed Services, Ericsson Middle East.
Hatem Bamatraf, Executive VP – Network Development & Operations Technology, du, offers a service provider's perspective: "It is a hot topic in the industry today and most operators are looking at this very carefully because of the opportunities in terms of operating model efficiency and reduced investments. Passive infrastructure is not a competitive advantage for telcos, it comes from products, quality of service and price. Sharing would also allow us to re-direct investment into other areas than infrastructure."
Sharing strategies are becoming increasingly necessary to ensure that operators can deploy their networks at a low cost while guaranteeing that consumers have access to affordable services. Barris Ozkok, Marketing Director for Middle East, Turkey & Azerbaijan at Alcatel-Lucent, says infrastructure sharing brings several benefits to the operators. "If they share towers they can instantaneously expand coverage reach. Finding sites is getting more and more complex and expensive, and being able to use existing towers represents a major opportunity for breaking down many of current obstacles to coverage expansion."
He adds that economic benefits of passive infrastructure sharing depend on the network footprints as well as the extent of the networks that are shared. Usually, savings in the range of 20% to 30% of the total costs are common.
Apart from costs, infrastructure sharing can also help telcos to meet their network roll-out obligations stipulated by license. "If an operator is required to roll out services in a rural part of the country, passive infrastructure sharing enables the operator to ensure low cost roll out and yet meet the license obligations," says Girish Bhatt, VP of MEA Sales and Operations, Tech Mahindra.
According to a research report from KPMG, low market penetration and declining profit margins for telecom operators in the emerging markets have made sharing an attractive proposition. National regulators in countries like Bahrain have gone a step further in supporting infrastructure sharing by publishing a range of tower sharing template agreements on their websites.
Reducing the costs of network deployment by sharing would also mean telecom operators can pass on the benefits to the customers. "It provides a way to keep the low cost, flat-rate data charges they have become accustomed to. Similarly, the temptation to charge a premium for data-intensive content is negated through a network sharing business model. In addition, the technology to facilitate network testing has been tried and tested, meaning customers will not experience any unforeseen problems or downtime," says Vick Mamlouk, VP of Wireless, CommScope.
Hurdles
Though infrastructure sharing is becoming common in developed markets, it has seen only limited activity in the Middle East. Ravi Mali, Regional Director of Tellabs, explains why: "There are multiple challenges that need to be addressed including commercial and regulatory issues. The real challenge, however, is who would take the lead in terms of ownership. In the UAE, for example, it's been over a year since network sharing discussions between the two mobile operators began. However, cost and operational challenges have made it really complicated and so an arrangement has not been agreed upon."
Ozkok says the Middle East has been characterised by an expanding customer base as well as coverage/capacity expansions. Under these circumstances, network sharing has not offered a compelling value proposition. "The current economic turmoil as well the reduction in growth patterns will trigger a wave of infrastructure deals," he adds.
Mervyn Kelly, EMEA Marketing Director of  Ciena,  lists out a number of business challenges associated with infrastructure sharing. He says this model requires high levels of business collaboration between operators who traditionally have been competitors. "It also negates the potential for the operator to differentiate based on network capabilities, and we regularly see service differentiators based on network benefits such as service availability, protection and cost. Most operators already have an existing infrastructure and hence need to modernise this to offer new services, and this network transformation becomes more difficult when two legacy networks are involved."
However, the growing maturity of the Middle East telecom market might change things around. "The market in this region is getting mature and competitive with every passing day. Operators in the Middle East are outsourcing network operations to trusted managed services providers, who have the necessary people, tools and processes. Moving forward, operators in the Middle East region will be focused on customer experience, retention, customer acquisition and customer expectations. Regulatory authorities will play a significant role towards promoting network outsourcing and asset sharing models to operators," says Seemab from Ericsson.
While passive infrastructure means towers, BTS shelters and powers, sharing of active components such as spectrum, transmission systems and backhaul also getting a look-in.
Bhat from Tech Mahindra points out passive infrastructure can also be extended to sharing RAN (radio access network) and backhaul. This would probably reduce the investments for the operators by almost 20 to 25%. The operators who share would need to ensure there is better management principles if they decide to do so. In the developed markets operators are in the process of sharing LTE infrastructure, he adds.
Though active sharing is worth considering, particularly for the last mile access which accounts for the majority of the Capex, it is also important to consider the long term ramifications of the inability to differentiate using the network. "Another potential challenge is the complexity around future technology decisions where there are two operators involved whose views may differ – they might have the same strategic  imperatives today, but there is no guarantee that will always be the case," says Kelly.
That's probably why most of the operators in the region remain wary of the idea of sharing active infrastructure. "Network is still a key differentiator and if the quality of your service is related to your network, sharing active infrastructure might stifle competition and innovation. Sharing the active part of your network would be difficult to share because it limits your competitive advantage," says Bamatraf.
Regulatory role
Regional telecom regulators have a huge role to play in promoting infrastructure sharing. "In developed markets where networks are shared, the challenges mentioned above have been solved by the regulators and operators creating a joint venture with a clear goal to provide outsourced services for network sharing," says Mali.
Network infrastructure sharing is an idea thats time has come and the time is ripe for operators to embrace it. "With coverage no longer having the same impact to attract users, and with bandwidth taking on increased importance, a change in approach was inevitable. Not only does network infrastructure sharing deliver substantial savings to operators by lowering Opex and Capex, it also provides the model required to improve networks without forcing the customer to subsidise deployments," sums up Mamlouk.