Over 3,000 candidates have successfully completed the online application to join the UAE Astronaut Programme, just one month since the initiative's launch.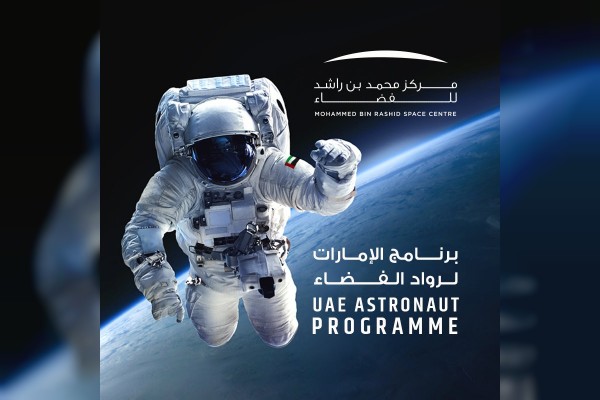 The Mohammed bin Rashid Space Centre has now extended an invite to all key UAE government institutions urging them to nominate suitable employees to join the mission and the team of talented scientists at the International Space Station before registration for the programme closes.
Commenting on the move, Yousuf Hamad Al Shaibani, MBRSC's Director-General, said, "We are delighted with the volume of entries we have received so far for the UAE Astronaut Programme since its announcement last month. Over 3,000 candidates have successfully completed the online registration, 60 percent of who are STEM qualified and over 20 percent are pilots. A majority of the applicants are between the ages of 24 and 36 with our youngest applicant being only 17 years old, while our oldest is 67 years old."
He added, "We were also very happy to note that 25 percent of the applications we received were from female candidates. These figures are a positive reflection of the drive and passion of our nationals and their aspirations to contribute to the future of our ambitious nation."
Salem Humaid Al Marri, Assistant Director-General for Scientific and Technical Affairs in the UAE and Programme Manager of UAE Astronaut Programme, said, "To maximise the database of potential candidates, we have also reached out to the majority of government organisations in the UAE to encourage them to nominate suitable employees to represent the country in this historic task. We have already begun to receive further applications to the programme due to this and we look forward to announcing our selection of candidates later this year."
MBRSC will also be hosting a range of workshops across the UAE for government bodies as well as all Emiratis who are keen to learn more about the programme.
The shortlisted candidates will be chosen to undertake theoretical and practical tests, training and qualification courses, and aptitude tests, over several months, in accordance with the international standards required for different missions.
They will also travel to various Astronaut Training Centres around the world providing state-of-the-art simulation systems.