Toshiba is reportedly suing Western Digital in a Japanese court for $1.1 billion in damages and is seeking to stop the US company from interfering in the sale of its chip unit.
The lawsuit, filed in Tokyo District Court, is looking at stopping Western Digital from making ownership claims over the enterprise that Toshiba is trying to sell.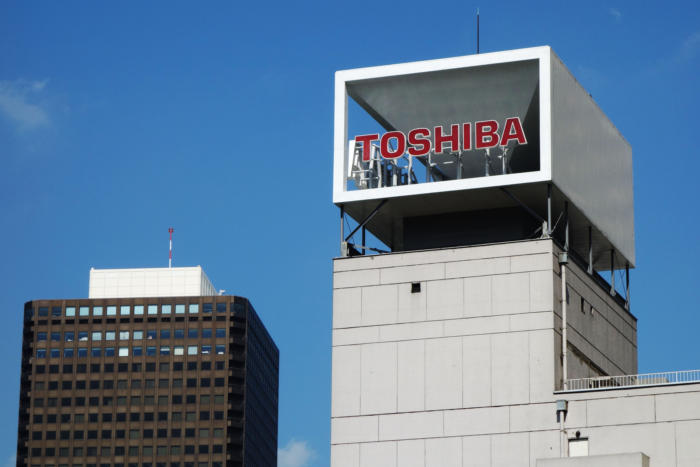 Last month, Western Digital invoked an arbitration clause in their business agreement, seeking to block Toshiba's transfer of ownership of the unit to a separate legal entity in preparation for a sale.
According to a report by Bloomberg, Toshiba is also claiming that Western Digital's interference in the proposed divestiture of the flash memory chip business.
The Japanese firm said in a statement that Western Digital's employees have improperly obtained proprietary information. In order to protect its trade secrets, Toshiba has already started blocking the US company's access to information in the three NAND flash-memory JVs.
The lawsuit is "frivolous" and without merit, Western Digital said in a statement, adding it remains focused on the success of its various joint ventures. Toshiba shares slid more than four percent, extending Wednesday's 1.8 percent decline.
The escalating standoff between the companies over the chip sale could delay the Japanese firm's plans to use cash from the divestment to fix its balance sheet from a massive loss in its nuclear power business.
"Western Digital's claims are false, designed only to interfere with the sale process, and have damaged Toshiba and TMC," Toshiba said in the statement, referring to the chip unit, Toshiba Memory Corporation.
Separately, Toshiba said its board approved a previously announced plan to invest $1.6 billion into a new chip production plant at Yokkaichi in central Japan, where the SanDisk flash-memory joint venture is based.