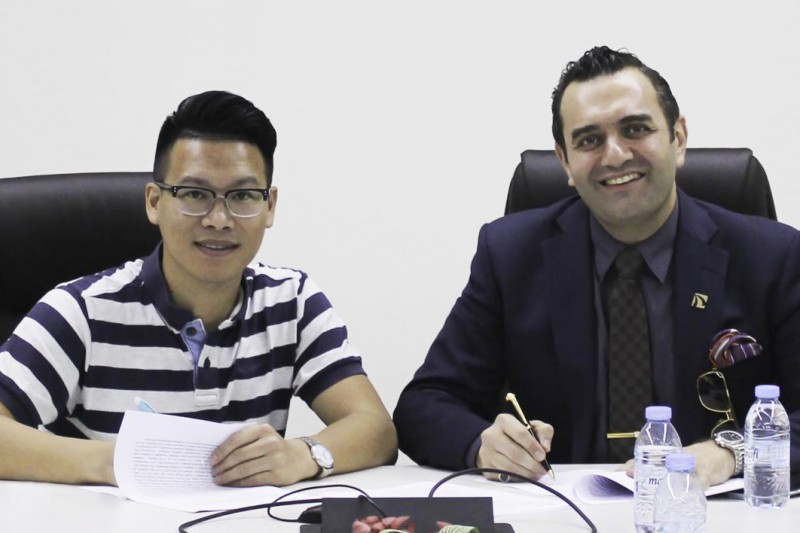 TP-Link Technologies has announced that it has appointed Dubai headquartered Areej Group as its official distributor in the UAE market for the SMB products.
The deal was signed between Denny Liang, vice president, TP-Link MEA and Sameer Alsayed Hussain, CEO and founder, Areej Group.
According to the vendor which makes a broad range of products to the consumer, SOHO and SMB markets, including wireless solution, ADSL, Routers, Switches, IP cameras, powerline adapters, print servers, media converters and network adapters, the agreement with Areej Group is aimed at developing and cementing its footprint in the SMB segment across the Middle East.
Liang said the company is happy to announce Areej Group as the official distributor of the entire SMB product range and solutions.
"We are delighted to have Areej Group as the official and authorised distributor to the TP-Link assembly," Liang said. "The SMB segment for TP-Link is showing great potential for growth and joining hands with a distributor that has a strong track record will strengthen the offerings we take to the regional channel."
He added that TP-link has selected to partner with Areej Group because of its solid track record in serving the SMB sector in the UAE and the rest of the region. "We are poised to grow our SMB offerings with Areej Group and the company is a great fit for us and the channel partners serving the SMB market," he said.
Hussain added that, "The Areej story has been underpinned by robust growth over the past decade and today we employ 200 employees in 11 locations across four countries. We are well placed to service the market requirements across the retail, distribution and corporate segments."
He added that having a strong security portfolio within Areej Group, the company is looking forward to working with TP-Link with its comprehensive SMB networking solutions. "We currently work with multinational corporations (MNCs) offering a wide array of solutions to countries within Africa and the Middle East. Our products service multiple industries such as aviation, construction, retail, hospitality, tourism, and oil and gas," he said. "We both want to develop and grow the SMB business and the partnership between the two companies will help channel partners to enjoy the benefits of products and solutions from a global multinational networking vendor."