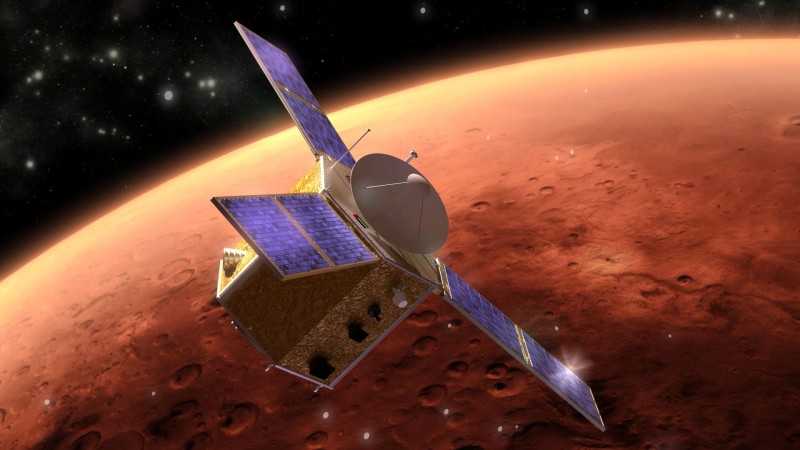 The UAE's Mars Science City will be completed in 30 months, a senior official with the UAE Space Agency has told Khaleej Times.
Work on the AED 500 million Mars Science City in Dubai is on track to be completed by then, according to Mohammed Nasser Al Ahbabi, director-general of the UAE Space Agency.
The facility will cover nearly 177,000 square metres (1.9 million square feet) of the desert.
Mars Science City aims is to simulate conditions for human settlers on the Red Planet. The project will include laboratories for food, energy and water, as well as agricultural testing and studies about food security in the future.
Al Ahbabi said that a budget and area have been allocated for the project and it will be completed by 2020.
The Mars City aims to be the largest space simulation city ever built in the world and a realistic model to simulate living on the surface of the Mars. It will comprise domes that aim to emulate the conditions on Mars, and these will be used to test which foods could be grown on the planet.
Hope will also contain a Mars museum and a specialised science laboratory.
Speaking on the sidelines of the Dubai Airshow, Al Ahbabi revealed that the UAE will begin the selection process of astronauts for the space flight from next year.
The Hope probe is slated to be launched in 2020, but will reach Mars and begin to orbit it by 2021, to coincide with the UAE's 50th anniversary.
"The UAE's space sector will contribute towards knowledge-based economy and also will position us as a leader in advanced technologies and industries," he said.
He added the UAE is drafting a space law that covers aims and objectives of national space exploration projects, including peaceful exploration of space and peaceful application of space technologies.