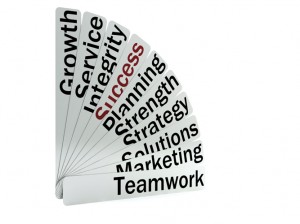 At a recent interview with Wissam Khoury, managing director at SunGard Financial Systems, Middle East, Pallavi Sharma discovers the ideas behind the company's investments for the future.
The recent spurt in technology adoption by companies in the Middle East is a result of increasing competition and rapidly shifting market dynamics," said Wissam Khoury, managing director of SunGard Financial Systems in the Middle East.
Khoury contested the general outlook that businesses in the Middle East are predominantly followers of proven technology trends. "The region is marked by the existence of industry sectors that are pioneering the science of technology for business growth. For instance, the mobile banking segment in Kenya and
retail banking segment in Turkey are using far more advanced tools than the more developed economies of the world. What's credible is that in the case of Turkey, most of these applications and solutions are developed by the banks internally," he added.
He also pointed out that this innovative use of technology on the part of regional organisations is in no small way a result of globalisation and the resulting increase in competition across the entire span of the
market.
"The growth in adoption of the latest technology at such a rapid pace in the Middle East is largely due to the fact that the market comprises of a majority of SMEs that have a greater risk appetite than their larger peers. These firms also understand the need to invest in solutions to beat competition better because SME
operations primarily focus on increased efficiency through reductions in costs, errors and redundancies," he explained.
Social media marketing and monitoring in addition to mobile and Internet banking are technology innovations that the banking and finance industry can no longer ignore, Khoury opined.
"The idea is simple; these trends encourage information sharing across the organisation, its channel and customers. The surge in Internet and Smartphone use across the globe fuels the need to leverage social
media tools as well as mobile and Internet banking. Ignoring these technologies is risking being left behind and losing out to a competitor," explains Khoury.
Often the ability to provide efficient mobile and Internet banking services is hindered by a less than robust telecom infrastructure. However, Khoury opined that in countries like the UAE and Saudi Arabia, the telecom infrastructure is perfectly suited to establish an exemplary network of mobile and Internet services.
With regards to the use of social networks by financial organisations, Khoury said, "Although, the BFSI sector hasn't yet begun investing in social media marketing and monitoring on an operational scale,
most businesses are now involved with one platform or the other. These pages or business groups on social networks are often managed manually by an employee. As more organisations begin using these tools and establish a clearer road map on how to derive benefits from using and managing these platforms; we will see more companies adopt the latest solutions to capitalise on the opportunities provided by the platforms and mitigate the risks associated with them."
Khoury pointed at automation and operational efficiency as being two key requirements for the financial sector. "A service industry by nature, this sector requires automation to reduce errors associated with manual labour and improve speeds of service delivery to gain greater operational efficiency. The challenge
associated with these elements is how best to integrate them using a technology to maintain an expected level of personalisation to customers," he said.
"In a turbulent economy, it is essential for financial institutions to offer all its stakeholders a significant degree of transparency, ensure that this transparency is accessible through flawless networks to enhance overall business efficiency, ultimately enabling proactive decision making and customer retention," Khoury said.
He opined that SunGard's USP is the sheer depth and spectrum of the solutions and services it provides. We take the time to study the relevancy of a need or a gap that must be filled in the market and develop solutions that meet the most unique customer requirement," he said.
"Secondly, we don't just sell you the solution, but combine these with a range of services to ensure the customer derives maximum benefits from the technology investment. These services include consultancy, support, maintenance, project management, among others," he added.
In Khoury's opinion, SunGard's efforts in contributing to developing a local pool of skilled ICT talent is a symbol of its commitment to ICT growth in the region and is a key strategic initiative.
"Resources are definitely a challenge; there is no doubt about it. You may have the best policy but if you don't have the right skill sets, time and money to put these into practice they're pointless," he said.
This is the reason behind investing in a local implementation team that constitutes a mix of both local and international expertise.
"This mixed pool of resources encourages knowledge transfer, where employees learn from their colleagues and customers learn from trusted partners," he said. "We understand that it's not only about software, but also about skills and the ability to support the implementation of software, to help service and maintain it," added Khoury.
Khoury felt that the region is also lacking in the awareness and understanding of the implications of non compliance with internationally recognised regulations. "This is why we bring community wide events such as City Day to the region, to encourage thought leadership and positive interaction across industry players. City Day is a platform that encourages thought leadership by bringing together SunGard clients and partners together with industry pioneers," he said.
SunGard Financial Systems, a global provider of mission-critical software and IT services to the BFSI sector boasts a whopping $20 trillion in worldwide assets being processed on SunGard's asset management solutions. "SunGard recently announced that it had amassed $5billion in total revenue last year, 55% of this revenue is earned from SunGard Financial Systems. 90% of our revenue comes from
the provision of services, this is recurring revenue which is a good indication of the stability of our business from consulting, maintenance, rentals and other professional services," said Khoury.
Over the last few years, CFOs have garnered much power in dictating the terms of IT investments given the nature of the recession and criticality of financial operations across all sectors of business. Khoury believes that as the market continues to recover, the situation will even out for the CIOs, "The way I see it although the CFO will continue to oversee IT investments, there will be more alignment across strategic
business objectives and IT initiatives. This will give CIOs the upper hand as far decision making associated with calculated IT investments is concerned," he said.
Khoury concluded saying that SunGard will continue to invest in regional education and expansion.
"We will continue to study the market, its scope and growth direction and bring vertical focused services to the region to cater to emerging trends in the region. We will also soon announce the opening of an office in Turkey. Naturally, we have long way to go, a lot of ground to cover and we need to add to the team to help us cater to high growth sectors such as the Middle East."