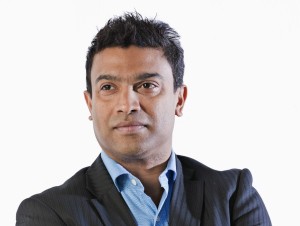 The brand license partner for Philips Monitors, MMD has announced that the recent roadshow held for channel partners in Cairo, Egypt concluded on a positive note.
The event was held in association with the company's in-country distributor QDS, which is a part of Gulf Shadows Computer Systems group. The objective of the roadshow was to showcase Philips display products and solutions for the Egyptian market.
"This was our first-ever event in Egypt. The event was held to showcase the depth of our product line and a chance to get closer to the Egyptian market and to connect with local distributors and resellers," explained Vineeth Sebastian, Regional Sales Director-MEA at MMD. "The event provided us with a platform to showcase our strength in terms of solutions and innovations to meet the requirements of the market based on local and global technology trends."
Sharief Abdel Azim, MD, QDS said, "We are happy to partner with MMD in the Egyptian market and we are certain with our efforts and support of Philips monitors, we will be able to corner a big size of the market. This event has helped us to deliver the key messaging from MMD and in same time we were also able to showcase wide array of Philips display products and solutions."
"Our products and solutions, not only deliver a host of business and customer enhancements, but also improve user experiences, and drives cost savings. Our customers see the return on investment (ROI) in a very short span of time with Philips's display products and solutions," Sebastian added.
MMD now plans to take this roadshow beyond Egypt and hold such partner events in various countries across the Middle East region.