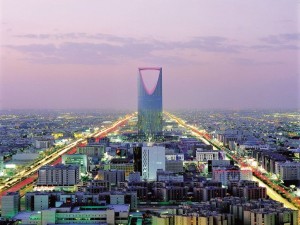 Despite experiencing a slower-than-anticipated year, the Saudi Arabian IT services market posted healthy year-on-year growth of 11.3% in 2012, according to the latest insights from IDC.
The market's expansion was largely driven by increased demand for both project-based and support-and-installation–based services.
Heightened competition resulted in a significant reshuffling of the top 10 IT services providers in 2012, with some of the leaders experiencing a decline in their market shares despite posting reasonable revenue growth.
And in spite of a slowdown in public sector IT spending, the Saudi IT services market remained extremely concentrated, with the top 10 providers accounting for 50.2% of the total market in 2012, compared to 48.7% in 2011, reflecting the dominance of large IT services providers in the kingdom.
Although local Saudi companies (owned by Saudi citizens and headquartered in the country) continue to dominate the top 20, the trend of increasing competition from multinational vendors showed no sign of abating in 2012, with Indian and multinational service providers continuing to expand their footprints in the kingdom's IT services market.
"The Saudi Arabian IT services market continues to attract global attention with its consistent double-digit growth," says Hamza Naqshbandi, Senior Research Analyst, Software and IT services, IDC Saudi Arabia. "The IT services landscape in the kingdom is expected to become more concentrated as multinational providers continue to strengthen their positions in key accounts, and as telecom operators broaden their IT offerings and local providers evolve their business models to focus on emerging technologies and up-and-coming sectors such as healthcare, education, and transportation."
IDC believes the Saudi Arabian IT services market is now at a key juncture in its evolution, as an increasing number of business leaders are looking toward IT to support business transformation and spur continued growth.
Indeed, emerging technologies and models that have already had a tremendous impact in global markets — such as cloud, mobility, social business, and Big Data analytics — are beginning to see demand and adoption in the kingdom, and many Saudi CIOs have started scoping projects in these areas, mostly as small-scale pilot projects.
"As Saudi customers become more demanding and technologically savvy, service providers need to stay abreast of emerging technologies and global best practices," Naqshbandi said. "Providers also need to engage more closely with customers, especially during long sales cycles, in order position themselves as 'partners' rather than as 'suppliers' in what is primarily a relationship-driven market."
However, concerns around security, staffing, and IT project management will remain as key challenges for IT leaders in the kingdom. "The overall maturity of the Saudi market is increasing due to demanding, uncompromising, and more aware customers that understand the importance of IT to business growth and stability and, consequently, place ever-increasing pressure on ICT providers to deliver," Naqshbandi said.
As the kingdom's nationalisation initiatives gather steam and the Saudi government continues to push organisations to comply with its Nitaqat regulations, IDC anticipates the availability of advanced IT skills will become scarcer, and uncertainties around regulations pertaining to onsite support will continue. "This will put more pressure on providers to hire and train Saudi nationals more rapidly," said Naqshbandi. "Tier II and III service providers that cannot afford the high costs involved in recruiting and training locals may be adversely affected in the short term."
IDC also believes that there will be delays in projects, especially large infrastructure-driven mega projects, and existing contracts will face profitability pressures as resource costs go up. However, eventually the national pool of IT talent will grow and IDC expects the market to stabilise in the medium term.