Perhaps one of the most important foundations for any nation's success is its education system. Endeavouring to meet the high standards of the UAE's capital, Abu Dhabi Education Council implemented a modern enterprise management solution to create an integrated system within its networks.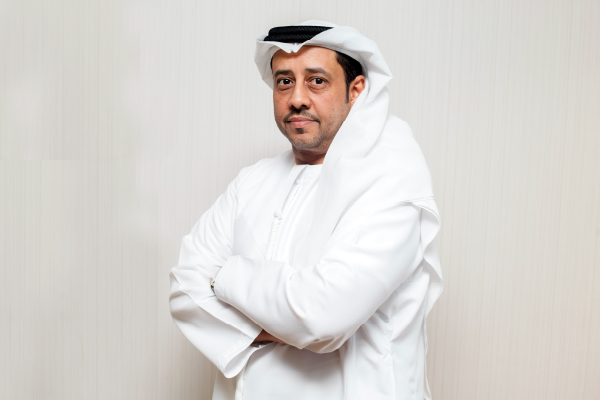 Established in 2005, the Abu Dhabi Education Council (ADEC) was organised under a mandate issued by His Highness Sheikh Khalifa Bin Zayed Al-Nahyan, UAE President, Supreme Commander of the Armed Forces and the Ruler of Abu Dhabi.
Under this mandate, ADEC became the governing educational authority in Abu Dhabi. The organisation is responsible for the management and administration of the emirate's public schools and has also been tasked with the creation of planning strategies in conjunction with the Ministry of Education, within the framework of the UAE's general education policies.
While the Council was established in 2005, its ICT department was created only early 2007, recalls Khaled Hassan, manager of ICT operations and infrastructure, ADEC. Located in a smaller office back then, there were only a few ICT services offered by the department, which included core infrastructure services, such as active directory, Internet, desktops and office automation applications.
In 2009, with around 270 schools already under its wing, ADEC had to work with a mix of operating systems and networking services within its infrastructure. While the adoption of new solutions signals positive growth for the Council, coping with such a large scale system presented a few challenges in terms of monitoring the effectiveness of services.
As ICT became a major driver for organisations in the country, ADEC also began to look at its own long-term strategies in the space. The Council decided to create its own data centre to keep up with its growing network. "We wanted to come up with an approach that would connect all the schools with the headquarters," Hassan explains. "We also wanted to have a centralised IT model that would provide all business ICT services, ensure the quality of the IT infrastructure and secure our electronic data."
ADEC considered a number of potential management solution vendors that had a strong presence in the market. However, they found that although some of these vendors' offerings were ideal for their requirements, they were not necessarily the most cost-effective option available in the market.
"We wanted to implement a network management solution for maintaining and supporting services and my colleague, Muhammad Affan recommended that we try ManageEngine," recalls Hassan. "We reviewed their user reference list, did a bit of background research and spoke to their current clients about their experiences using the Council's solutions. We also got in touch with those companies who had switched from other enterprise management solutions providers to ManageEngine. After hearing what they had to say, we decided to request for a proof of concept for the ServiceDesk Plus – IT Helpdesk software. With the POC complete, we saw that they were able to meet our expectations."
Pleased with the results of the ServiceDesk Plus implementation, ADEC then added more of the vendor's solutions including IT-Security products such as Password Manager Pro and Eventlog Analyzer.
"Having ManageEngine solutions as the core management solution at ADEC, we were able to predict any issue before it turned into a crisis. Solutions the Eventlog Analyzer is instrumental in recording issues and identifying the root cause," Hassan adds.
The solutions have helped improve ADEC's operations by identifying any auditing and non-compliant gaps within its systems. Along with its local systems integration partner, the vendor provided the Council with round-the-clock support. "One of the mandates that we were required to follow for maintaining the ISO 27001 certification was to have a password service," explains Hassan. "The Password Manager Pro allowed us to help our clients set up their own passwords and reset it in the event that it was locked due to failed or unauthorised attempts. We had tried to acquire a similar solution from other vendors but only ManageEngine was able to present their solution with less complex terms."
The Council also implemented the Exchange Reporter Plus – a web-based analysis and reporting solution for Microsoft Exchange Servers, from 2011 onwards. In 2012, ADEC signed a partnership with Etisalat to connect all the schools in one single network, thus setting up an ICT infrastructure and technical support project which involved 257 public schools in Abu Dhabi.
"After we accomplished the project that connected all the schools to our data centre, we realised that it was time to provide our business critical services to our stakeholders. That's how we developed our Operations and Infrastructure department."
The Operations and Infrastructure division is responsible for ADEC's core infrastructure services. The applications deployed under this function include identity management solutions, active directory, mail services, storage, servers, collaboration services and communication services.
ADEC's core infrastructure currently includes two data centres – a Tier 4 strategic data centre as well as a Tier 3 disaster recovery centre, which has now become a state-of-the-art data centre, hosting the Council's business critical and core infrastructure services.
ADEC is consistently working towards acquiring new qualifications that could further raise the quality of its services. It aims to achieve more certifications, such as the ISO 22301 for business continuity management system. Various projects and new technologies are also being initiated by the organisation.
The Council has also implemented VMware solutions for the virtualisation its data centre, which is near completion. Since the organisations' IT management needs have further increased in identity and access management in Windows environments, ADEC went for ADManager Plus – a Windows Active Directory Management and Reporting Solution, and ADAudit Plus – a real-time Windows Active Directory Auditing software.
"The way we look at it is that if there are things that we cannot control and manage due to not having the right tools, it can result in us not being able to perform our jobs properly," Hassan says.
"Proper deployment and management of these solutions for large scale environments are of utmost importance, especially if you are a service provider for the educational sector catering to over 180,000 students and 15,000 employees. We have to ensure that we have high availability for these services and at a high-quality performance which answers the needs of our stakeholders."
Recently, ADEC also started using ADSelfService Plus – web-based, end-user password reset management software for resetting passwords.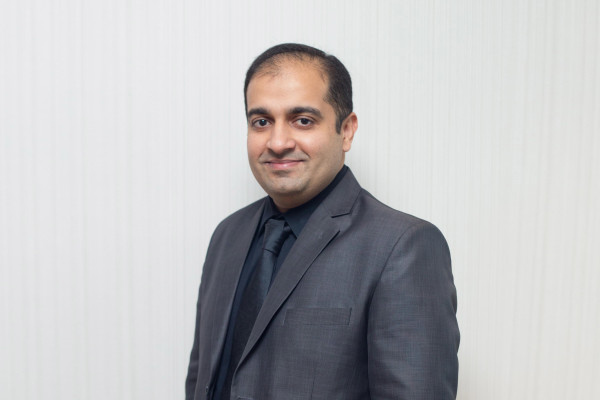 Reiterating the good relationship between ADEC and ManageEngine, Muhammad Affan, ITIL Service Manager, ADEC, emphasises that they are very happy with how the solutions provider collaborates and keeps an open line of communication with their teams. "ManageEngine has performed exceptionally in terms of assisting us from the integration of the solutions up to dealing with any systems-related problems we face. The team has also been very responsive, not only in ensuring that processes within our networks run seamlessly, but also in helping us identify any gaps within our systems before it can make any significant damage in our operations."
To ensure that they continuously provide the best quality of services to their stakeholders, ADEC regularly evaluates all the solutions they implement. "We see to it that the programmes and solutions we have will provide long-term advantages for us. With ManageEngine we provision any new services they have to offer, when relevant, our team also continuously coordinate with them in refreshing the solutions we currently employ," Hassan concludes.