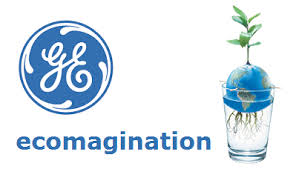 In a world where the success of an IT project is almost always defined by either the return on investment (ROI) or the benefits it brings to the business, GE's latest endeavour is refreshingly different.
Having committed itself to helping the Middle East become more environmentally aware, the company in January launched its Ecomagination Centre in Masdar City, Abu Dhabi.
The centre is a world-first for GE, and it builds on the company's 'ecomagination' initiative. The idea is to increase customer productivity and drive cleaner energy solutions—hence the centre's location in Masdar City, one of the most sustainable cities on the planet. The centre is set to showcase advanced technology solutions and offer training on the challenges and opportunities in advanced energy and water efficiency, according to its marketing material. But according to Fady Sleiman, CIO, Middle East and Africa, GE Corporate, the centre has an even more important function—it will serve as an incubator of world-changing ideas.
"The concept of Ecomagination really is to make the company look at solving problems in an environmentally friendly way, and also solving problems in order to get to an environmentally friendly solution," he says.
"With this centre, it's an incubator. People get together, they talk about problems, and that's how GE has always been successful. We find out what problems there are and we try to solve them."
As an endeavour in IT, then, the success of GE's Ecomagination Centre can't be quantified in terms of ROI, or even indeed in terms of the benefits that it might bring to GE. Despite this, it still makes for an implementation that's worth analysing.
For starters, GE had to start completely from scratch when it began the centre. Granted, there was an empty shell of a building, but even that had to be re-designed, given that there were limitations on what building materials GE could use if it was to create an environmentally friendly venue. If the centre was going to be all that GE wanted it to be, then, Sleiman had to do some serious thinking about the technology involved.
"Everything was done from scratch. We got a few organisations, we had the internal team, and the IT contractors that were helping, but we really wanted to make it best-in-class. At the same time, we really had to think about how we could make this centre as simple to use as possible for everyone. It's an 840-square-metre property, it's full of technology inside, but we needed to make it simple to maintain, operate and to update content as well," he says.
To achieve these goals, then, Sleiman decided that the centre should feature a wealth of touch-screen devices. These would provide visitors with an interactive learning experience, helping them to understand the biggest challenges when it comes to achieving a sustainable world, and what is currently feasible in terms of current levels of technologies.
The project was co-owned between GE—to meet internal standards—and systems integrator ITServ, which did a "great job", Sleiman says. Sourcing the right displays, however, wasn't easy—after all, Sleiman and his team wanted best-in-class solutions. They scoured the globe for some of the most impressive technologies available, and eventually landed on an Australian solutions provider.
"The displays were actually designed and built in Australia. We have a CRM based over there for the information. The reason why is because some of the expertise that we required wasn't locally available, so we had to look at that from outside," Sleiman says. "The concept of what we're trying to do is a real interactive experience for anyone who visits the centre. We have the latest in touch-screen technology. It's all to do with bit rate refresh and the sensitivity of touch and everything. We actually used an NEC product called YouTouch. When we got an IT contractor to do the content for us, from Australia, they purchased the screens from Australia and then they shipped them here. Everything had been tested, so they brought it here and, while we were doing the construction, we wirelessly connected everything, and integrated and updated the content remotely."
The centrepiece of the space is an enormous, interactive table made of nine 55-inch screens. The idea is that the display will walk visitors through a number of different scenarios that a city might go through. Sleiman says that it was no mean feat to integrate everything once the displays had arrived from Australia.
"You can imagine, if you go to the centre and see it, you'll see the sheer scale of trying to bring something of that size together. It's nine 55-inch screens put together under the table that mimic all the operations of the city. It's a pretty cool piece of technology," he explains.
Naturally, it's no good having such impressive hardware if the software and application side isn't up to scratch. Again, to achieve the wonderous experience that Sleiman wanted visitors have, the company looked beyond the shores of the Middle East, landing on a little-known outfit in Hong Kong that Sleiman describes as an expert in the field of interactive displays.
"It's a converged technology skillset, so we got Imagination, which is the group that created it, based in Hong Kong, and they developed that for us. Obviously all of the requirements were from the whole team, so we worked across the commercial team, the communications team, the innovation team, and the IT team," he explains.
"The software itself is strong, content-based technology. The typical programming is Java-based, but these guys are experts in that domain. Really, if you think about it, they're reflecting emotion on a monitor that reflects above itself. It's kind of specialised—it's not just programming; it's light reflection and everything."
Also included in the centre is a smart meeting facility, which Sleiman says was put together by ITServ. Again, he explains that the systems integrator met all the requirements that GE put forward.
In the future, Sleiman wants to take what GE has learned with the Ecomagination Centre in Masdar, and apply it to a new Innovation Centre in Turkey. Again, the idea is to educate visitors on how to solve some of the world's biggest problems, and to demonstrate what can be done with the technology that is currently available.
Indeed, it'll be similar in scope to GE's first Innovation Centre in the region—a facility based in Saudi Arabia's Dhahran Techno Valley. And while the centres in Saudi Arabia and Turkey aren't as focused as the Ecomagination Centre in Abu Dhabi, Sleiman still believes that they all share benefits from the technological implementations.
"The use of technology, I think, has been the underlying, fundamental success to this centre," Sleiman says of the Masdar City-based facility. "It's really about educating, it's about showcasing, and it's about making people aware. When I was going through the content at the end, and I saw the storyline of what's happening, it really made me think about things. I think that's something that we tend to miss, and I think that the centre really brings that back to people."
Indeed, when it comes to solving issues such as climate change, and encouraging people to consume less energy and reduce their carbon footprints, Sleiman believes that it will ultimately be technology that saves the world, so to speak. This is why, he says, he's given his full backing to projects such as the Ecomagination Centre—after all, technology will be the driver for a more sustainable world.
"I think that the only way of doing this is through technology—technology is the only thing that's going to help us," he says. "That's the whole point of the centre—we know that this is where GE can make an impact. And as governments push for these green initiatives, it's a good thing for GE and it's a good thing for the environment."