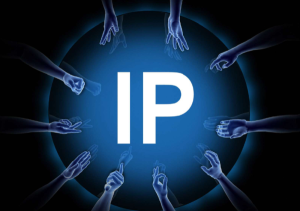 In times past, the line between security and IT was clearly defined. But as more security technologies have made the switch from analogue to Internet Protocol (IP), that line has blurred, with CIOs and IT heads becoming increasingly responsible for an organsiation's security.
Such was the overbearing theme at this year's Intersec exhibition, held in January at the Dubai International Convention and Exhibition Centre. An estimated 25,000 visitors attended the three-day event, which hosted 22-percent more exhibitors compared with Intersec 2013.
While many visitors were attracted to the zones dedicated to fire and rescue, homeland security and policing, a great deal more flocked to the commercial security and information security zones, where the lines between security and IT had become intertwined.
"Security is now changing from analogue to IP. From the end-user point of view, the key person to decide on security systems is changing from the security manager to the IT and network managers. Our business partners are now more dedicated to IT, and we've changed our resources to accommodate that," said Noriyuki Hayashi, Senior Sales Manager, System Solutions, Panasonic, which commanded a large stand at the event.
For Panasonic, which has a rich history in manufacturing CCTV solutions, the transition is an important one to consider. According to Hayashi, having to make products that appeal to both IT heads and security heads has necessitated diversifying into broader security product categories. This is particularly true in the Middle East, where each department almost always wants best-of-breed products.
"The demands from the market—compared to other regions—is not only specifically about the CCTV anymore. Customers want a wide product range from one resource or vendor. We're very strong in CCTV, but in order to meet the Middle East market requirements, we're trying to expand our business as a manufacturer," he said.
New innovations such as facial recognition technology, then, were given prominence at the Panasonic stand. Hayashi said that new capabilities, such as being able to match someone's face with a database, garnered plenty of attention. And Panasonic wasn't the only vendor to notice the trend.
According to Chris Williams, Director of Wavestore, a vendor that specialises in video recording and management systems, his stand attracted plenty of interest based on the biometric facial recognition system on show.
"We were able to demonstrate how effective the latest generation of software is at simultaneously capturing multiple faces and how a positive detection of an individual on the database can be displayed on the Wavestore client monitor," he said.
Whatever the market is interested in, however, it's a safe bet that these newer technologies will fall under the remit of the CIO, rather than the head of security. In a post-show statement, Wavetech reported strong interest from IT pros and systems integrators—an indication that the CIO's field of responsibility, whether he likes it or not, is growing ever wider.