Nitin Bhargava has overseen 1,612 business changes in his 18 months at Mashreq Bank. Since being named chief technology officer in September 2015, Bhargava has made huge inroads in accelerating business processes and sharpening the customer experience through a variety of innovative means.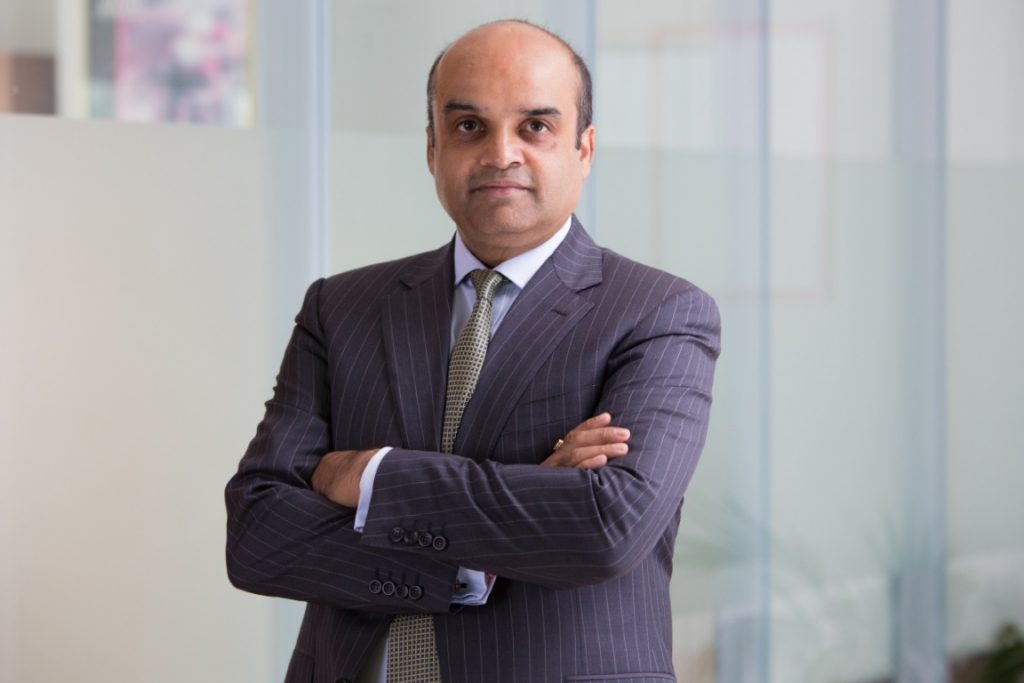 Joining Mashreq in September 2015, Nitin Bhargava knew that fresh change was needed if the bank was to appeal to a new generation of customers while sharpening its internal processes. Vast changes in strategy and technology were a must. "The biggest challenge I initially faced was what I call 'fit-for-purpose IT," he says. "The systems had issues with reoccurring incidents, and the turnaround time of fixing them was too high. This also included transparency around informing and engaging with business users to manage change, which was lacking. We needed to create a structure on mean times to respond and fix, and communicate with the business so that they got what they asked for in a timely manner."
Bhargava took on responsibility for technology across Mashreq's retail, corporate, treasury and capital markets and international business divisions, centrally supporting offices in New York, London, Hong Kong and India – which also has plans for a corporate bank there – from its UAE base.
"We needed to track the use and business case of each investment that we've made – its ROI and value proposition."
Bhargava recalls the exertion that was needed from him and his team to ensure that things ran smoothly. "We would have to work weekends and nights," he says. "If I got a call at 3am I would have to come in and help resolve an issue."
He adds that more precision was needed around KPIs, which would in turn reduce errors. "IT needed to move from being a back office function to one that had a seat at the decision making table," he says. "We needed to track the use and business case of each investment that we've made, its ROI and value proposition."
In the months following his arrival, Bhargava and his team began to examine how Mashreq could enhance a series of the company's service pieces. He decided that the philosophy 'digital inside and out' was the only way that Mashreq could really deliver value on all fronts. "Digital inside is about automating our operations processes," he says. "We had some tools for business process management that had been paid for but were unused. We wanted to reduce the number of touchpoints and encourage straight-through processing."
Take the lead
A standout enhancement in Mashreq's transformation has been the automation of its sales process for retail banking. While the firm is looking to migrate its CRM system to the cloud in the coming months, it has already made huge time savings through the changes that Bhargava has instigated.
Sales staff previously received paper leads from a call centre or list, and would then arrange appointments. These meetings would result in more paper forms, which invariably included missing details, demanding engagement with several touchpoints before forms would be completed. Completed forms would then be scanned and included in daily sales reports. In all, the process would take at least 72 hours before customer details had been verified.
Leads are now received over the phone, with the customer's mobile number and details swiftly verified in Mashreq's back end. These changes have enabled Mashreq's 480 sales staff to spend more time on the sales process, instead of completing admin tasks. "This will allow us to do 2-3 times more business than we were previously able to," he says.
Bhargava has also introduced e-statements across Mashreq, meaning customers must now pay a fee if they want to receive paper updates.
Transact and track
On the corporate side of the business, Bhargava has introduced transaction tracking, which allows premium corporate customers to examine the status of a variety of their dealings, including ledgers of credit and trade transactions. A two-hour transaction completion guarantee has been introduced for premium corporate customers, an "industry benchmark" according to Bhargava.
The reconciliation process for customers' staff salary payments has also been automated. "A customer's ERP app can talk to our back-end system," he says. "Their HR systems send files to the bank's system. This processes salary payments, reconciles records and sends sheets back to their system. This has caused a reduction in back office staff in our client's offices, and payment accuracy has increased to close to 100 percent, with turnaround time reduced to seconds rather than days."
Office anywhere
Playing an important part within Mashreq's mobility strategy is its "office anywhere" concept, which allows employees to access their desktop from any device, via the use of virtual desktop infrastructure. "The problem we had in India was the differing weekend times, but we've been able to introduce flexi-time with this," Bhargava says. "We've also been able to stop issuing mobile phones and reduce cost as a result."
Mobile apps
Developing Mashreq's consumer-facing apps has been another initiative that Bhargava has prioritised in his tenure. "We've really taken positive strides across mobility," he says. "The first phase in our strategy is to become truly multichannel – using the same app across multiple devices effectively. Omnichannel is the next step, where you pick up where you left off across devices in a seamless fashion."
Mashreq has taken strides in enhancing the user experience in its retail banking application, Snapp. Last year, Apple's Siri integration was added, allowing transactions to be completed via voice, while a chatbot has also been added, which is all channeled through Facebook messenger.
In the last month, meanwhile, Mashreq has gone live with its deployment of mobile payment service Samsung Pay. "We're one of the first banks in the market to have launched this," Bhargava says.
Jobs well done
Bhargava draws immense pride from the selection of changes that have been introduced, and says that they have made a huge difference to Mashreq's operations, as well as providing a smoother customer experience.
The changes have resulted in huge cost and efficiency savings for Mashreq, both for the IT department and across the business. Bhargava has overseen a 30 percent reduction in business operations costs, while the cost of IT operations has come down by 31 percent, and staffing costs down by 30 percent. "This is a direct measure of productivity, as we are doing more with less," Bhargava says.
"We now have tools in place to measure processes," he adds. "Technology has definitely earned more of a seat at the table with business, and I haven't had a call at midnight in six or seven months. That's a result of the progress we've made in terms of reducing incidents and instilling the right processes."
Looking ahead 
Mashreq's technology team have a series of plans in the pipeline for the coming 12 months. While Bhargava says that Blockchain is "Absolutely on our radar", he adds that gamification and social marketing will be means of directly engaging with customers.
He also believes that the introduction of VAT will pose a challenge for IT. "I think VAT will have an impact on technology," he says. "System-wise, we may not have much of a problem, but the reconciliation process may be affected. Each transaction has to be identified for VAT, and reporting from the bank's side needs to be accounted for."