Dubai Municipality is SDN-ready. Having evaluated a number of vendors that could deliver a transition to network automation, the government department tasked with urban planning and environmental health opted for a partner that was, until recently, unheard of in the Middle East and North Africa region.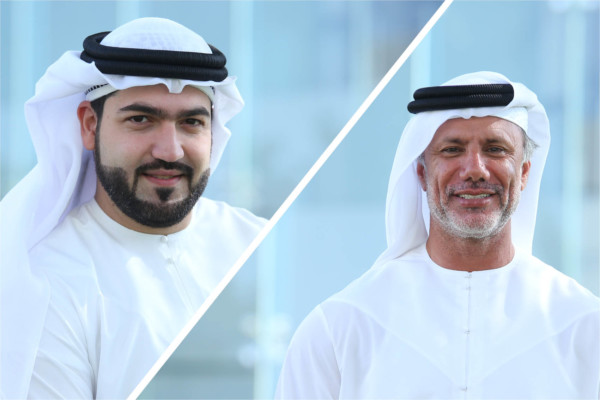 "It's always important to think outside the box when it comes to technology." From the outset, Dubai Municipality's IT infrastructure project manager, Ahmad Mohammad Darwish Al Emadi, knew that thinking differently was the only way that the organisation could hope to be innovative.
His employer is tasked with providing a range of services that make Dubai a more livable place, including environmental health and waste disposal, and urban planning. The organisation features 30 sub-departments, encompassing over 5,000 endpoints and 3,000 end users, demanding a flexible IT environment.
Like the emirate's other government departments, Dubai Municipality is mandated to fulfill the ambitions of Smart Dubai. At the core of these aims is making Dubai a happier society through technological innovations, and by building an IT infrastructure for future generations that can meet increasingly tough demands. "Technology plays an important part in providing services that make citizens' lives easier," says Ahmed Kajoor, Dubai Municipality's head of IT infrastructure.
Although the government department had lofty ambitions in terms of its technology roadmap, it didn't have the infrastructure to match. By mid-2015, Dubai Municipality had four data centres, which were "technically isolated", according to Al Emadi. "Seamless movement for our servers wasn't possible," he says.
Determined to modernise the organisation's IT environment, Kajoor, Al Emadi and the IT team set about consolidating Dubai Municipality's infrastructure into a new data centre site in Karama. "We wanted to consolidate our legacy platforms into a hyperconverged solution," Al Emadi says. "Our biggest problem from an infrastructure perspective was that we were running 15-year-old networking technology that had never been replaced. We also had bandwidth limitations, with just 24 10GbE ports."
Adding complexity to the equation was the array of vendors that Dubai Municipality had partnered with over the years, making data centre operations trickier than necessary. "We had a heterogeneous network environment, with different types of protocols," Al Emadi says. "This was a huge challenge."
In June 2015, Dubai Municipality's IT team began scouring the market for a solution that could tick a range of boxes. "We wanted to introduce open networking to the organisation," Al Emadi says. A new solution would have to reduce complexity, as well as smoothing the migration process for the new site in Karama.
After undertaking substantial research – and keen to avoid the associated perils with vendor lock-in – Al Emadi was drawn to San Francisco-based startup Big Switch. One of the things that impressed him most was the firm's strong track record, with the likes of American telecoms giant Verizon already among their existing customers, and Facebook among its partners. Big Switch's Big Cloud Fabric – a leaf-spine clos fabric with centralised SDN control that operates as a single switch with a pane of glass for network management – in particular caught his eye.
"When a company like Facebook has had success via partnering with this company, I found it hard to see how we could fail," Al Emadi says. "Ultimately, it's white box technology, so you're not locked in from a hardware perspective."
After deciding that Big Switch would be the partner that could take them forward in developing their network, Al Emadi jetted out to California to undergo a training programme on how to make the most from the changes. "I was there for two weeks, give or take, but that was enough to give me an idea of what we needed to do," he says.
Following the training programme, Dubai Municipality deployed a version of Big Switch's Big Cloud Fabric in its test environment, allowing the IT team to spot other challenges that may arise further down the line. "From risk and change management perspectives, this allowed us to leapfrog any potential stumbling blocks," Al Emadi says.
The senior management at Dubai Municipality had earmarked one year for the SDN project to be completed, but Kajoor, Al Emadi and the team successfully completed all the work in a matter of days. "It took us around a month to reconfigure the network, and eight days to deploy the Big Cloud Fabric, he says.
Nonetheless, in spite of the huge optimism that began to sweep over Dubai Municipality, there was always an underlying concern regarding the risks that the project entailed. "Although we had been impressed by Big Switch in a number of ways, we were nonetheless about to become the first organisation to deploy their products in the MENA region," Al Emadi says. "Add to the mix that they're a startup that doesn't have any members of staff on the ground in Dubai, then there was a degree of risk involved. However, if you're going to try something new or innovative, there has to be an element of risk, and we felt that we had to take it to gain a long-term advantage. Not to mention that both of us were desperate for this to succeed."
The changes have brought a whole host of benefits to Dubai Municipality, as well as a milestone achievement. "We are now the first fully-fledged, software-defined-networking-enabled organisation in the Middle East and North Africa region to have used Big Switch," Al Emadi says. On a practical level, the shift has reduced complexity and increased network speed, with the data centres having been converged into a single fabric. "Latency is minimal. Any given server can now exist in data centre A, B, C or D. We can now seamlessly migrate virtual environments, with no complexity of changing IPs or re-architecting."
Switching speed has increased by a factor of 42, while the change has allowed Dubai Municipality to scale down its infrastructure to exactly what it needs, reducing overspend. Data centre power consumption has also been reduced by a factor of 3.5. "The biggest improvement has undoubtedly been enhanced network performance, with our speed now up to 160 GbE," Al Emadi says.
Importantly, the change has also saved Dubai Municipality a large percentage of its CAPEX on networking technology. "Big Switch's technology cost a fraction of that of its competitors," Al Emadi says. "Big Cloud Fabric runs on QSFP cables, which means we don't need other cabling structures."
The Big Cloud Fabric controller integrates directly with VMware vSphere to automate network application deployment on the physical SDN fabric, and enables changes in the vCentre to be "directly reflected" from a networking perspective. "It's given us the bread and butter of SDN, which means being able to play with traffic however you like, without having to make physical changes," Al Emadi says. "Once you can do that, it allows you to save cost across other tools."
Reflecting on the project, Kajoor believes that making carefully planned decisions that account for long-term change can help organisations avoid sticky spots further down the line. "If you invest in the wrong hardware, you will ultimately be limited," he says. "It's important to build technology that can enable current and future growth, and not be tied to boxes."