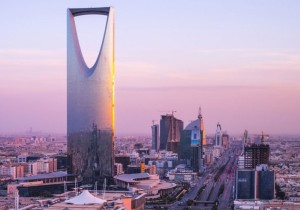 By most measures, Bilal Husain is a man in demand. Born and raised in Riyadh, his love of technology began in the early 1980s, when his father brought home a 4.77 MHz IBM XT PC. "I was absolutely delighted," he says. "It was a coup before the Commodore." After graduating high school, he began a six-year stint of rigorous higher education at King Fahd University of Petroleum and Minerals, where he became a software specialist.
Upon graduating, he spent four years as IT Director for Saudi firm CCCS, where his time was dedicated to driving enterprise document management system projects. "It was a fantastic way to start my career," Husain says.
Telecom giant BT came knocking for his services in 2003, where he would work in a business adviser capacity on a number of their new partnerships. "We worked on many projects with a range of telco firms," Husain says. "One of those was an implementation we launched with STC, which was adopted by other telcos around the world." In line with his work at BT, Husain would also work in an advisory capacity to Saudi Arabia's Supreme Council for Petroleum and Minerals Affairs, and King Fahd Medical City throughout the period.
In 2007, Husain's expertise was in demand for a milestone in Saudi Arabia's technological development – the establishment of its e-Government programme, where he spent two years as Director of all public e-services projects. Initially providing services for Jeddah Municipality, work then shifted to the Ministry of Labour and other organisations, and Husain was operating in a business development capacity. "It was a transformation in the way services were delivered," he says.
By February 2010, Husain's technological and entrepreneurial instincts would take over, as he would found his consulting and technical services firm eTransactions, which specialises in data connectivity and social media management solutions. The company flourished, and Husain has since sold a 50 percent stake in the company to a Saudi partner. "I often had special requests from organisations to provide end-to-end solutions," he says. "I think one of my real strengths was my ability to provide great access to a lot of top companies in the US market, and to seasoned consultants and experts in the industry." Husain was, and continues to be, an advocate of giving the customer exactly what they want. "I strongly believe that one profile, or one strategy, does not fit all clients' needs," he says. "Everything has to be specially designed and tailored for each customer."
Husain's broad capabilities were evidenced once again in 2012, as he was appointed Director General of Internal Audit for Saudi Arabia's Ministry of Labour (MoL). Whilst there, he was tasked with overseeing a major overhaul of the organisation's department. "I had to ensure KPIs across ministries were aligned," he says. "IT security was vitally important for us, so we had to ensure the right solutions were in place to maintain our integrity."
By August 2014, Husain's IT and finance competencies were in demand throughout Saudi Arabia's government. He was initially recruited as Director General of Internal Audit, Inventory Control and Follow-up Departments for the Ministry of Health (MoH), a vast organisation which presented 'great challenges' to Husain. "I went from overseeing a team of 15 to one of around 2,000," he says. "There were all sorts of things that needed attention in the organisation." By January 2015, he was then enlisted as Chief Strategy Officer – once again at MoL – to monitor change management processes. "I had to help MoL shift its focus to having a performance-driven culture," he says.
The work undertaken at MoH by Husain did not go unnoticed, and in April 2015 he joined the Ministry of Economy and Planning (MoEP) as Head of Technology, Operations and Finance. Like his previous employers, MoEP was undergoing a period of transition and was in need of transparent and coherent IT and financial policies. "MoEP is a small organisation, with less than 500 employees," Husain says. "The role of the Minisitry is changing, and my audit background has been heavily called upon to ensure mistakes are not made." The Ministry has since established the Office of Strategic Management, in which Husain has been heavily involved. "We've called upon a number of business cases to decide on new initiatives and where our spending should go," he says.
As Husain's job title suggests, he is responsible for a broad range of functions, and he believes this only gives him an added edge when it comes to enhancing his overall IT contribution to MoEP. "The benefit of having experience across operations and finance is huge when it comes to my work in IT," he says. "Technology leaders need to understand the workings of the whole organisation, and I have faith in my ability to do that."
Husain is one of an increasing number of IT professionals who are buying into the power of outsourcing certain functions of IT, through the use of managed services. "We're currently looking at a number of options," he says. "We believe that through a number of sage decisions, by conducting the right POCs, we can securely move certain functions to third party hosted environments; core support services such as email and enterprise project management come under this bracket."
Aside from his day job, Husain has a passion for continuing professional development, and has undertaken a range of learning programmes in some of the world's most prestigious universities. "I attended the 'driving government performance' initiative at the Harvard John F. Kennedy School of Government," he says, "and I hold two executive degrees from the Massachusetts Institute of Technology – one in leadership management and one in strategic innovation." Husain believes the opportunity to study at the renowned MIT was an invaluable learning and professional experience. "It's a dream for any techy," he says. "The blend of expertise that you can pick up from the professors there, and the other seasoned, executive participants – last time I went, I was with the head of R&D for Boeing and Dell's CTO – is extremely valuable."
The US is a place seemingly close to Husain's heart, and a pillar of his professional learning. He names his career highlight as being invited to participate as a panelist at the 2009 CIO Symposium in the US. "I was moving across ministries at the time, so had a lot different topics I could discuss," he says. "I homed in on the digital transformation and virtual organisations. Most panelists were US-based, so for me to invited from the Kingdom was an honour."
An advocate of innovation, Husain relishes using creative solutions in driving MoEP. He is also extremely grateful for the backing he receives from those above him. "I've been incredibly fortunate to have a fantastic team and excellent support from the minister," he says. "He wants us to innovate and try new things, and use technology in fresh ways. He appreciates that there is no magic formula, and that we can't accomplish everything at once, at that we need sage professional judgement."
By the same token, Husain ensures his teams are appropriately equipped to tackle the challenges they face. "I firmly believe that a team cannot be ready to meet your expectations overnight," he says. "Things ultimately need to pay off in the long-term." He also says the culture of working with the government agencies for which he has worked has ensured that he and his peers are not left wanting in their skillsets. "None of the organisations have believed in hierarchies," he says. "We keep shuffling duties, which means I work across IT and finance. I believe this allows us to succeed across competencies, and is an excellent way to create a productive and efficient team."