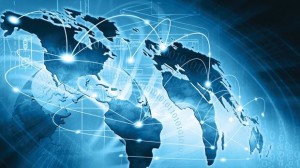 For many IT decision-makers across the Middle East, it's increasingly becoming a question of 'when', not 'if'. When will they make the jump to housing portions of their applications and data on some sort of cloud platform? When will they invest in Big Data solutions that can provide them the cutting edge in the marketing stakes? And when do they then plan to leverage social media for unique insights on existing and potential customers? The fact also remains, that for many of these decision-makers, such solutions are increasingly appealing for other business units.
Bashar Kilani, Territory Executive, IBM Middle East, sees these trends and more as having a standout impact in the coming year. "As per our latest C-suite study, cloud computing and services, mobile solutions and the Internet of Things will be the leading technologies in 2016, followed closely by the introduction of cognitive computing," he says.
Wael El Kabbany, Vice President, Middle East and North Africa, BT, believes the combination of these trends has the power to transform the role of the CIO, whether they choose to embrace them or not. "There are many talented people in the IT industry in the Middle East today," he says. "However, we are witnessing that, as we reach 2016, CIOs face a Darwinian moment: their role is changing faster than ever. They face pressures and increasing demands from all directions, including the rise of shadow IT."
El Kabbany adds that an increasing need for IT initiatives that involve other department heads has shifted the goal posts. "The call for greater collaboration between the IT department and other business units is getting more attention than ever," he says. "The shift to the cloud, mobility and social media, as well as the growth of digital marketing and commerce, is also likely to lead to CIOs having less control in IT procurement and deployment."
The broad theme that unites all these trends from a technological perspective is digitalisation. Potentially having a hugely disruptive effect on business models, as well as job demand in the Middle East, it may dictate that certain businesses branch out into completely new lines of business. "The massive business shifts introduced by cloud, mobile and IoT will also change professions, and define new value chains across industries," Kilani says. "We will see a huge number of tech companies emerge around new opportunities, while many of today's tech companies will have to re-invent themselves or transform their business model."
The subject of cloud is one that continues to divide enterprise IT figures in the Middle East, and creates a dilemma – between opting for its enhanced operational benefits, or taking the perceived safer route and avoiding it altogether. While a host of regional companies have made the jump and outsourced a large number of less business-critical functions to a private cloud, the public cloud still lags, while there is still huge room for growth in terms of hybrid options. Regulatory issues also envelope the topic. Innate concerns surrounding the physical location of data centres and issues surrounding data ownership endure, but various enterprise behemoths are showing an increasing willingness to establish data centres in Dubai. Regardless of its perception, the trend stands to hugely disruptive to the way both IT departments and organisations as a whole are run.
El Kabbany believes that the trend will soon be so pervasive that on-premise solutions could become a thing of the past. "Cloud computing is becoming the norm for enterprise IT delivery," he says. "Cloud provides limitless possibilities. According to Gartner, nearly 50 percent of large enterprises will have cloud deployments by end of 2017. The total spend on cloud services globally, will increase from $110 billion in 2012 to $210 billion in 2016."
Kilani sees huge opportunities in this space, "Cloud remains a major game-changer in the region as more enterprises shift workloads to the cloud," he says. "The challenge of managing the hybrid cloud will remain the focus of CIOs for a number of years to come as they manage their workloads between the private and public space. Furthermore, 2016 is expected to be the year of accelerated acceptance of 'as-a-service' solutions – from SaaS, PaaS and IaaS to complete outsourcing of IT-as-a-service." Looking ahead, he believes software will be designed and rewritten for this eventuality. "Globally, we believe that 85 percent of applications will be developed for the cloud. We are seeing a similar trend in the Middle East."
Although the idea of the Middle East's enterprises and SMBs being burdened with legacy infrastructure may not be entirely true, the fact is that many businesses are in an pivotal state between it being an opportunity and a threat. On the one hand, CIOs who are dissatisfied with their infrastructure have the opportunity to opt for Greenfield IT solutions. On the other, the threat of companies with leaner operations, and – worse still – digitally competent competitors are an ever-present that can't be easily ignored.
Kilani sees cause for optimism in the progress the Middle East has already made, and believes more of this will follow. "The region has already demonstrated IT leadership at a global level across several sectors such as government, aviation, telecommunication and more," he says. "The region does, for example, enjoy one of the highest mobile penetration rates globally and a strong connected IT and telecommunication infrastructure."
Meanwhile, El Kabbany acknowledges that there is work to be done, yet overall infrastructure spending will drive its IT counterpart. "According to IDC's analysts, Smart City and transport projects are expected to help stimulate overall IT spending in the Middle East," he says. "The Middle East and North Africa is a vast region where each country is in a different stage of development, so the challenges in ICT also vary. Briefly, the challenges are linked to availability of connectivity and bandwidth, the weakness of infrastructure to provide secure communications and the lack of skills to deploy and manage new projects."
The perception of the evolving role of the CIO will doubtless play a huge role in the coming year. Those who act as savvy business partners to the CEO, who can seamlessly articulate the business benefits of technology will be those most likely to gain backing for the heavily sought after initiatives. "Successful CIOs ultimately need an array of skills, business acumen and determination," El Kabbany says. "They must be adept at horizon scanning: looking at what their industry and others are doing and assessing what's applicable to their business. Being commercially focused is also a vital requirement as is the ability to balance speed of delivery with reliability and security. As an individual and leader, the CIO of 2016 needs to possess the grit, persistence and the flexibility it takes to deal with the pace of change."