Although impressive, 10 gigabit Ethernet faces stiff competition. Network architects need to brace themselves for the impending arrival of 25G/50G Ethernet technology, which promises to redefine the data centre networking landscape in enterprises.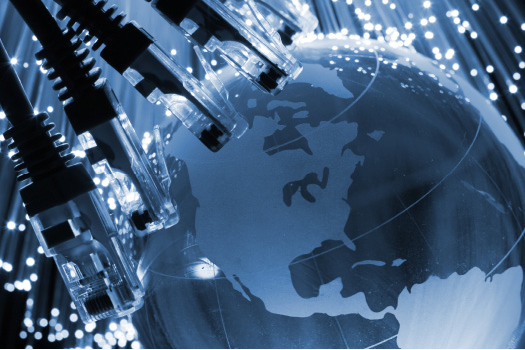 With advent of cloud, Big Data and the deployment of mega-scale data centres, enterprises are faced with the challenge of reconfiguring and evolving their networks to meet bandwidth requirements. This has led to the development of new technologies and standards designed to cost-effectively increase and optimise network capacity, security and flexibility.
For enterprises, the emphasis is on building out networks that can scale according to changing business needs, and balance performance optimisation, while maintaining the lowest possible capital and operating expenditures.
"One way to accomplish these often-conflicting goals is by transitioning to higher-speed Ethernet technologies such as 25G/50G," says Nicholas Ilyadis, VP and CTO, Broadcom, Infrastructure and Networking Group.
Industry experts predict that the largest cloud operators will shift to 100G Ethernet fabrics while cost-efficient 25G and 50G will remain the workhorses for enterprises.  The 25G/50G Ethernet Consortium has its 25G and 50G Ethernet specification open to all data centre ecosystem vendors – royalty free – to create and deploy compliant, interoperable product implements. The standard is expected to expedite the widespread deployment of 25G and 50G Ethernet ports that will coincide with the rollout of 100G for cloud fabrics.
"A 25G/50G standard may seem like a step backwards, because 40G and 100Gbps Ethernet already exist, but it's all about the need for more cost-effective speed, specifically from servers in cloud data centres," Ilyadis adds. "For example, 25Gbps cabling is about the same cost structure as 10G at 2.5x the performance. Similarly, 50G is half of the cost of 40G with a 25-percent increase in performance."
Twenty-five gigabit Ethernet and 50G Ethernet are touted as natural migration conduits to 100G because the signaling and single-lane technology for 25G was developed during the 100G Ethernet process, which is four lanes of 25G.
"When server access networks are at 10G, typically the data centre core is designed to be at 40G speed," says Oussama Bachour, Systems Engineering Manager, Juniper Networks. "One of the advantages of 25G is found with the infrastructure and cabling compatibility with 10G. Elsewhere, 100G cabling and infrastructure speeds are compatible with 40G. Going to 25G provides an easy path for customers without the need to invest upfront on infrastructure upgrades while providing 2.5x bandwidth and performance improvements in the data centre."
Some analysts believe 25G could be the second highest Ethernet server connectivity technology sold and shipped in the next five years, behind 10G; and vendors like Cisco and Dell have recently announced 25G-capable switches based on Broadcom's Tomahawk chipset.
Is 25G/50G really the best choice for server connectivity in data centres? Samer Ismair, Network Consultant, Brocade Communications, believes so. "The 25/50G specification enables the most cost-efficient scale-up of server and storage bandwidth beyond 10G, while coupling optimally with 100G uplinks to the rest of the data centre network," he says. "This is a natural progression with relatively minimal incremental cost and an excellent re-use of existing infrastructure."
The dynamics and economics of the server access layers in any data centre are the top factors in the designer's mind when architecting the overall network design. Most of these dynamics stem from the applications and services hosted in the data centre. This, coupled with CAPEX/OPEX constraints, dictates data centre-specific economics that lead to the final decision of server access technology.
"In such environments where keeping a tight lid on CAPEX and OPEX is a top priority to ensure profitability, technology such as 25EG/50G can be considered the right choice for server access," says Bachour.
The availability of multiple new data centre Ethernet speeds is also expected to lead to a much stronger server networking upgrade cycle than seen over the past decade, according to Crehan Research. The firm expects that the impending arrival of 25G and 50G products, in combination with existing 10G and 40G products, will result in more than two-thirds of total server networking ports migrating to high-speed Ethernet within three years.
The different speeds will appeal to different market segments, Crehan says. For example, 25G will see a strong initial ramp from deployments by cloud network operators, an area of the market where 10G server networking is currently prevalent. Meanwhile, 40G is starting to ramp significantly as the most current attractively priced data centre Ethernet speed. Networking bandwidth demands were so strong in some market verticals that these customers could not wait to evaluate impending 25G and 50G options, Crehan reports.
Now, the question everyone seems to be asking is whether the 25G standard, which is yet to be ratified by IEEE, can unseat 40G as the next logical jump from 10G in enterprises. Market trackers believe 25G will drive better cost-efficiencies than 40G, saving enterprise data centres capital and operating expense. These efficiencies, plus the endorsement of 25G by large cloud providers such as Google and Microsoft, might be enough to knock 40G down a rung as the next most deployed server access port.
While the adoption of 10G has been rather slower than anticipated, 25G is expected to see an accelerated demand if average selling prices are attractive.
"The adoption of 10 Gb Ethernet in the enterprise has been slower than expected and surely slower than anyone wants, but I think that, if the price is right, adoption of 25G/50G and maybe even 100G on the switch could be faster than many expect," says Ismair.
With the increased competition among data centre switch vendors and the availability of low-priced white box, and merchant silicon and operating system offerings, the costs are declining for 40G and 100G as well, and soon enterprise IT managers will be spoilt for choice when it comes to Ethernet bandwidth options to boost capacity and performance of their data centres.