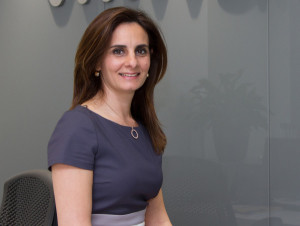 At VMware's Partner Exchange 2015, the vendor announced updates for its partner network. Reeman Ansari, Manager Partner Organisation, MENA, VMware, elaborates on the finer details.
An annual affair at VMWare, Partner Exchange 2015 announced several partner programme updates for the year. The virtualisation and cloud infrastructure vendor introduced Partner Professional Services programme, vCloud Air, which enables Managed Service Provider opportunities and new competencies around software-defined data centre and mobility management along with updates on its partner network.
Reeman Ansari, Manager Partner Organization, MENA, VMware, says, "The Partner Professional Services Programme enables consulting partners to sell and deliver their own services engagements. This programme will be available to a limited number of pilot partners in the first half of FY15, and is expected to expand in the second half of FY15. Eligibility will initially be focused on partners that have demonstrated expertise in selling and delivering software-defined data center solutions."
As part of the programme benefits, partners can access experienced Software-Defined Data Centre (SDDC) architects and experts without any cost.
"In addition to training discounts and access to VMware architects, customer-focused labs will be offered to partners to accelerate time to self-sufficiency. Partners will be empowered with services sales and delivery IP that has been tried and tested to deliver predictable outcomes in customer implementations," added Ansari.
Through the company's vCloud Air Network Programme, partners can expand to include MSP opportunities for vCloud Air Network service providers.
"This enables partners to use VMware vCloud Air as their core infrastructure while differentiating through their managed services. Both license subscription and resell opportunities will be available in Q2 to qualified service providers, enabling these partners to have more choice and flexibility in how to build and offer cloud solutions."
The two new solution competencies that partners can now avail include mobility management solution and Software-Defined Data Centre competency (SDDC). While the mobility management solution is available with immediate effect, partners will have access to SDDC in Q2.
"The mobility management solution competency provides in-depth AirWatch Enterprise Mobility Management technology training within a programme framework. Partners achieving the competency are eligible for solution rewards rebates when they sell AirWatch products and the VMware Workspace Suite help partners accelerate their ROI," explains Ansari.
"The SDDC competency encompasses elements of the company's networking, software-defined storage, server virtualisation, management operations and management automation solutions competencies, and rewards partners who have invested in all five competencies."
Additionally, partners are also required to have a minimum of two VCAP or VCIX certifications in the SDDC area and complete additional sales training focused on delivering the vendor's vision and IT Outcomes. She adds, "Partners achieving the SDDC solution competency are eligible for solution rewards rebates."
According to Ansari, one of the ways partners can profit with SDDC is by increasing their profitability and upselling to vSphere with operations management.
"After a customer's environment has been successfully virtualised with vSphere, the next logical step is to upsell to vSphere with Operations Management (vSOM). It offers a unified console that is purpose-built for the virtualisation platform. More importantly, vSOM delivers monitoring capabilities and analytics to track performance, manage capacity and speed up problem resolution. By showing customers the current state of their IT, you can leverage this information to create new selling opportunities."
As 80 percent of VMware's customers have only vSphere, partners also have an opportunity to offer a free 30-day trial of vSOM with a vSphere Optimisation Assessment, says Ansari.
Partners can also combine the power of cloud computing with the flexibility of virtualisation to gain a competitive advantage.
"Many customers have data centres that are bogged down by complexity and clogged with silos of old, specialised architecture. This is a less-than-ideal environment to quickly deliver IT services, offer responsiveness or provide security. Our vCloud Suite, integrated for building and managing a vSphere-based private cloud, can help. Designed to simplify deployment and operation of our partners' customer's private cloud, vCloud Suite gives customers the ability to move at the speed of business,' explains Ansari.