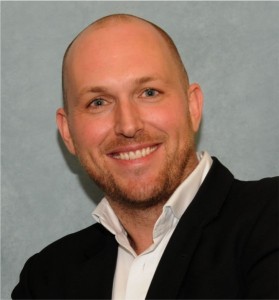 Having seen strong global growth over the past year, security and compliance solution leader BeyondTrust has its sights firmly set on driving its channel business in the Middle East.
In 2006, Roger Duronio was found guilty of planting a logic bomb at UBS Paine Webber, causing $3 million worth of damage and over 2,000 servers to go down. He was sentenced to eight years.
More interestingly, though, Duronio had actually worked as a system admin at the bank for two years, earning a not-inconsiderable annual salary of $125,000. But when an expected bonus of $50,000 actually turned out to be $32,000, he resigned, and used his insider knowledge of the company's IT system to plant the bomb.
The story highlights the fact that, as well as being on the look-out for threats from the outside, organisations need to take steps to protect themselves from within. At least, that's how IT security firm BeyondTrust sees things.
Having held its Middle East Partner Conference in Dubai this month, BeyondTrust is keen to point out to Middle Eastern businesses that they need least privilege identity management and vulnerability management solutions on top of their existing security packages. "We have high expectations for the region this year" said Brent Thurrell, Vice President, EMEAI. "The Middle East market is crucial to our growth aspirations, and the opportunity to help customers in the region address the significant challenges of information security is greater than ever."
Thurrell admitted that BeyondTrust's Middle East business accounted for just a fraction of its global revenues. However, he also set clear targets for growth, explaining that he would be "extremely disappointed" if the company didn't reach them.
To achieve this growth, the firm needs to appeal to the channel.  Thurrell noted that 95 percent of its business is done through the channel, so he was keen to hammer home the need for his company's products, as well as the benefits that prospective partners can look forward to.
"The reseller and channel-model is critical to us," he said. "We want to leverage regional specialists, and use the local knowledge of our partners so that we can make as much of an impact as possible here. We're also looking at restructuring our EMEAI channel – we're looking at accreditation, product training and sales training, so that there's much more of a formal structure."
The numbers put some stock in Thurrell's claims. Only a year ago, the firm had just three people heading up the EMEAI region. This year, that number stands at 10. The firm has also garnered a good relationship with two value-added distributors in the Middle East, Bulwark and Comguard.
To increase the number of its partners, BeyondTrust has a number of initiatives planned. In March, it will host what it calls the BeyondTrust University, which will take place in Munich. Training will be split into four product areas and will help provide critical skills, to install, configure and manage BeyondTrust solutions. The training is a key element of the BeyondTrust partner programme.
Perhaps the biggest channel initiative from this company, though, is its new online partner portal, slated to be launched this quarter. Through this, BeyondTrust hopes to provide marketing tools, sales tools, training, webinars and a personalised dashboard, the latter of which will keep track of partners' targets and projections.
For a reasonably small vendor – Thurrell himself referred to the company as one of the world's oldest start-ups – BeyondTrust has some big plans for the region. And with what seems like a solid channel strategy, there should be every chance that the firm will succeed here. And if not, its vendor partners could always resort to telling scary stories about rogue employees. After all, who knows where the next Roger Duronio could be lurking?