Reseller ME catches up with Robert Brower, VP, Worldwide Customer Support and Training, CommVault, to learn about what partners can expect from the data and information management software vendor.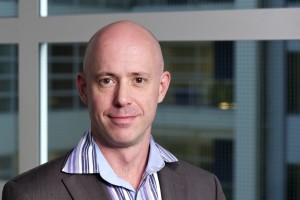 Can you elaborate on the value local partnerships offer to the company?
Culture and influence are the primary reasons why we value local partnerships. How a solution is accepted or received will vary from customer to customer simply because of the nuances of how it is presented. We spend a great deal of time, also over a million dollars a year, working on enablement of our partners in each of the ecosystems we operate in. Partners are leading the services and support in this region and we are always growing our channel. We identify our partners based on their capabilities to learn and their abilities to execute. We work with them on a quarterly basis to ensure that they are educated and enabled and that they are meeting the same goals of customer satisfaction as we are.
How do you enable partners to uphold the brand name?
We have a series of assessments, which we provide to our partners. This includes our core technology suite and access begins with customer-facing information. The idea is to learn the product as though you were going to use the product. This is provided at no cost of that qualified partner. Once the partner achieve the required certifications, we open up a programme called 'Vitality'. Vitality includes a series of online and flipped education processes. Flipped essentially means partners can consume the online classes as and when they have time through our online system. Then we have a week-long event, where all the partners, who have completed these support centric classes, are brought together to an open forum where they can share, discuss and even do activities. It creates a user community of our partners to be able to lay out best practices and everybody comes in with prior knowledge of what they need to know by the end of this objective. Once the partners complete this, they have the access to our backend database for knowledge and information sharing, they are also able to escalate incidents to our development team. Our focus for 2015 and 2016 will be continued enablement of our partners.
What are some of the data management challenges that the customers and partners are struggling with today?
One of the biggest challenges for customers is to identify where they are in the hype cycle. Today, we see that our end customers are considering technologies such as Big Data and cloud. However, how these technologies can enable and enhance their business is not very clear. There is uncertainty when it comes down to that. That's a complex unit partners have to worry about and learn to manage. They need to discover the best way to ease the customer into venturing down this road. Another challenge for partners is centralisation. Increasing number of smaller organisations are outsourcing their technology requirements to their preferred partners so that they can focus on their core business. We have some partners who are used to having data centre-centric services, and they are watching their market disappear as these small and medium sized customers move into managed services and cloud. Partners need to asses where they are along the hype cycle as far as their skills and capabilities are concerned. We have dedicated teams in support, engineering and sales to help those partners who want to move into cloud to do so successfully. We closely look at those customers and resellers and try to align them.
What is the future looking like in terms of data related technologies?
The cycle of innovation is growing rapidly year-on-year. Things that had taken us 30 years to advance to will now take only 5 years or less. Over the next 5 years, we would have more than quintupled the amount of data on the planet. We will have the second generation of college graduates coming out who will have Big Data statistics skills and will be doing some interesting things around it. Databases themselves will give rise to a different kind of structured data. There will be no such thing as unstructured data, everything will be meta-tagged and analysed. We will not be thinking in terms of gigabytes or terabytes but in terms of petabytes or zettabytes. Mobility and cloud will revolutionise to the next levels. This is where the future lies.