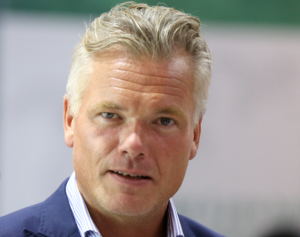 Crayon Middle East, part of Crayon Group, the global leaders in software asset management (SAM), cloud, volume licensing and associated consulting services has announced an exclusive offering for Enterprise Agreement holders in the United Arab Emirates transferring their agreement to Crayon Middle East in 2015.
Crayon initiative to foster the Microsoft Enterprise Agreement programme offering to further improve productivity of the IT infrastructure, simplify the acquisition, deployment and management process and the usage reporting of software licenses amid complex software environments.
"Our aim is to provide added-value benefits in our offerings to assist organisations standardize their software licensing usage while securing substantial savings on their IT estate investments and costs " said Joachim Hagström, CEO, Crayon Middle East. "Crayon's go to market solutions comprises much more than the service delivery; it covers relevant logistics, compliance fundamentals, solutions development and consultancy, advisory and legal compatibility."
According to the company, Crayon competencies go above and beyond this offer to provide the EA customers the solution that truly stands out. Adding to the value that the EA offers to organisations with 250 or more users or devices seeking a manageable volume licensing programme with the flexibility to buy cloud services and software licenses under one agreement; the company will develop License Optimisation and License Scenario Analysis to secure savings between 10 to 20 percent of the licensing cost of any Enterprise Agreement over the 3 years of the agreement lifespan. This engagement will be offered without any extra charges and delivered by the company's certified Software Asset Management consultants.
Uniting with Snow Software, the developer of on-premise and cloud-based Software Asset Management (SAM) technologies. The solutions provider can supply and support organisations throughout the implementation and the deployment process of Snow Software tools to assist them in identifying their IT assets and vulnerabilities while significantly reducing costs.
Adding to the enticing offer, clients transferring their EA agreements to Crayon Middle East in 2015, will secure a delegate seat offered with a flight ticket to attend the 5th edition of the Nordic Infrastructure Conference 2016 in Oslo, Norway. Founded by Crayon, NIC is a 'must go to' event for all infrastructure professionals and senior technicians.
In 2014, Crayon Middle East started managing Microsoft Volume Licensing Programmes including Enterprise Agreements, Select (Plus), Government, Academic, GGWA to service Large Organisations, MPSA, and related enrollments like Enrollment for Education Solutions, Server and Cloud Enrolment (SCE) and Azure Enrollment.