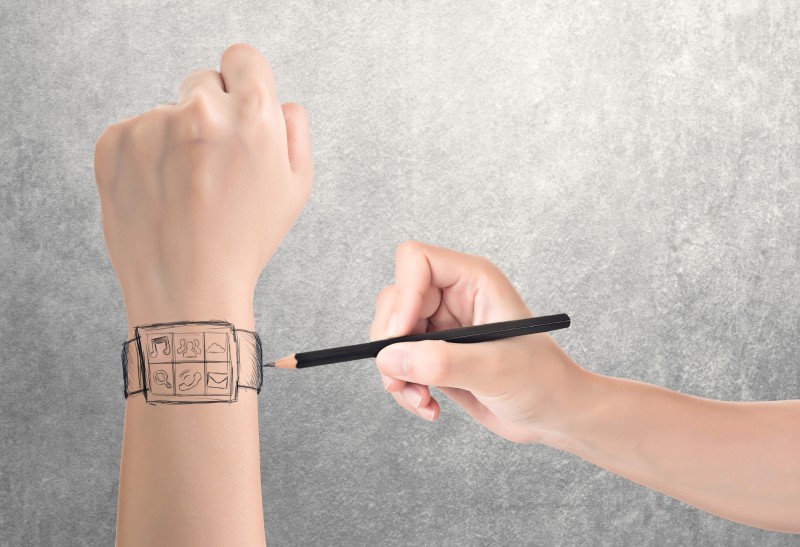 When James Park and Eric Friedman founded Fitbit ten years ago, they created a device that would soon become a pioneer of the wearable technology movement. Little did any of us know what this era had to give, even beyond that of basic step counters.
The renowned wrist-worn device was first launched in 2013, and the company was valued at an impressive $11 billion during its peak in 2015. However, this high was not to last. Last year saw the firm's market value drop 75 percent, sparking questions around whether this wearable movement was, in fact, another a gimmicky hype.
Nevertheless, Fitbit lives on. While the company may not appear to be the soaring success it once was, it was the market leader for wearable technology once again in Q3 last year. Seeing in the new year with $2 billion of revenue and 50.2 million registered users also reaffirmed the notion that fitness devices are still a very prominent player in this market. Although studies show that there is a lack of concrete evidence that proves that wearables can actually benefit your health, a Fitbit's ability to collect data has established alternative uses for the device.
Surveillance is not a typical selling point for fitness trackers, but earlier this year, the data collected on a Fitbit formed a key piece of the puzzle in solving a murder case in the United States. In December 2015, Connecticut resident Richard Dabate claimed that a man broke into his home, shot dead his wife Connie, and tied him to a chair. However, at a time when Richard claimed Connie had already been shot by the intruder, her Fitbit was tracking her movements, and surveillance footage captured her visiting a local gym. This accumulation of data resulted in Richard Dabate being charged with her murder.
Converting this use case into a business environment, Timothy Ricketts, ecosystem leader, IBM Watson Internet of Things MEA, believes that this surveillance capability can be applied in the workplace. "Wearables as a business strategy is evolving, and companies are looking at ways they can address specific outcomes through their use," he says. "One important use case is the ability to locate workers in hazardous environments, providing benefits to the health and safety of employees. Vital signs can be measured, and pro-active steps can be taken to prevent incidents from occurring, resulting in improved worker experience and productivity, while reducing the cost of incidents."
He adds that factories can also establish adherence to shift and break times using wearable technology. "What's more, hazard alerts can be sent when an employee is in close proximity to a danger on the shop floor, or an alert can be sent to evacuate an area or the entire facility," he says.
Aside from surveillance use cases, organisations looking to invest in wearable technology should be mindful of the fact that, in some ways, it represents a shift from the bring your own device trend. Wearables typically collect personal information from the user, meaning employees may be reluctant to connect them to their corporate environment. However, Ricketts believes that if organisations are prepared to provide wearables for work-related purposes, the high uptake and acceptance of them in a consumer environment won't be limited to that realm alone. "While I don't think the high level of personal uptake makes wearables any more necessary in a business environment, it does lower the resistance to adoption in a business situation, because people are so used to being exposed to this technology outside of work," he says.
The retail industry is also forecast to be heavily influenced by the uptake of wearables, as technology continues to revolutionise innovative ways in which traders can engage and interact with their consumers. "Soon, hands-free shopping will be a reality where the entire retail experience will take place on a wearable device," says Dirk Raemdonck, marketing and retail development manager, E-City. "The use of line-of-sight wearables will enable retailers to offer consumers an enhanced and virtual in-store experience. In addition, it will streamline communications among employees, and bring a change in store layout."
This all-inclusive shopping experience via a wearable device is also set to feature a single mobile wallet. Under the Smart Dubai initiative, empay – in collaboration with Cardtek – will provide a payment infrastructure that allows consumers in the UAE to make retail payments, initiate money transfers, and pay for government utilities, telecommunications, and school fees from a mobile wallet, using both mobile devices and 'active' Bluetooth-enabled wearables.
"The digital scene in the retail sector is constantly evolving, and retailers must adopt new and innovative ways to engage with consumers and stay competitive," says Raemdonck. "These technological developments will help businesses strengthen their consumer relationships by delivering highly immersive shopping experiences."
In addition, recent figures compiled by IDC have shown that the Middle East and Africa (MEA) wearables market continued its strong growth trajectory into the first quarter of 2017 – up 30.2 percent year on year. The research firm said it expects the MEA wearables market to grow 20.9 percent in 2017 to reach a total of 2.9 million units, with smart wearables shipments tipped to increase 52 percent.
The UAE in particular is ideally positioned to utilise such technology, as the introduction of 5G connectivity looms ever closer. Delivering a higher user capacity than 4G networks along with faster Internet connection speeds will "completely transform" the way people use various connected devices in the region, says Raemdonck.
Anshul Srivastav, chief information officer, Union Insurance, meanwhile, believes that wearable devices will eventually become complete extensions of the smartphone, and organisations in the region should be treating this potential as an opportunity, not a challenge.
"The GCC market is poised for this next technology revolution, and we have seen a variety of industries in the region, from healthcare to banking and finance, begin to finalise their evaluation on wearables use cases," says Srivastav. "Wearables are no longer considered fun novelties or auxiliary gadgets; they are fast becoming business centric tools that are being used to solve field level issues and can consequently save organisations millions of dollars."
While we are still yet to see the full extent of how businesses can best utilise wearables, it seems that the futuristic concept of smart clothing is closer than we may have first thought. Gartner has even made an ambitious forecast that shipments of smart garments will hit 26 million by 2020 – 7 million more than smart wristbands that same year.
Increasingly, tech firms are collaborating with well-known fashion brands on new offerings to keep consumers interested. Earlier this year, Google teamed up with high-street retailer H&M on a project dubbed 'Coded Couture.' Together, the pair utilised Google's Awareness API technology that uses a combination of context signals, such as location, physical activity, weather and nearby beacons to monitor a users' activity and lifestyle. Using this data, users can create their own personalised, custom-made dress that can be ordered via an app – officially referred to as the 'Data Dress.'
The data collected primarily results in the dress displaying a users' regular routes and routines, which are represented as stitching on the dress. For example, the GPS-plotted route from a morning run could be replicated as an embellishment. This commercial use of the data is just one example of how products could be tailored to individuals based on information.
Smart fashion in the form of fitness or sportswear equipped with sensors that can track and measure health progress is already on the market, but research firm Tracita predicts that over the next 5 years, smart clothing will begin to look less like athletic pieces and more like casual and corporate wear.
"The smart devices which we all so heavily depend on will eventually take the form of smart clothing or jewellery, which will unobtrusively and yet undoubtedly create more value to our business," says Srivastav.