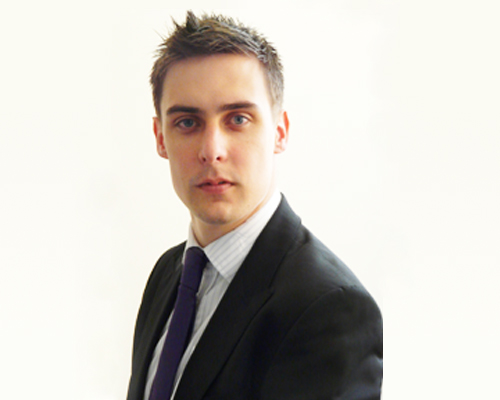 With DISTREE ME 2015 taking place this month, David Lewis, Head of Digital, MENA, GfK, outlines key retail trends in the MENA region.
Can you discuss the digital trends in the MENA region?
The MENA region continues to offer and fulfil its' growth potential. In 2014, just under USD 30 billion was spent on the leading digital technology consumer goods, representing a 3 per cent growth against the previous year. This will continue in 2015, although the challenges and growth drivers are evolving.
The region is renowned for its resilience and ability to operate in challenging and at times unstable conditions. We will continue to face challenges such as health warnings, political changes and regional conflicts to a great extent in 2015. Furthermore, we face a new and unknown potential challenge with the declining oil prices, which means the ability to monitor and flexibility to react is increasingly important.
The rapid growth in the region over the last three years accounted for 53 per cent of MENA sales. While the Gulf will remain a key contributor for the region, it will be the growth in the newer emerging markets including Egypt, Pakistan and Algeria, which will drive sales ahead.
PC sales through the consumer channels across the META region are back on the growth trajectory and have continued to climb since the beginning of 2015. This growth is supported by a number of key regional markets including Egypt, Turkey and Saudi Arabia, which are all recording a strong Q1 performance. For Saudi Arabia, the performance of the PC category was further stimulated in February 2015 by the injection of a reported 60 billion Saudi Riyals in the form of pay-outs across all state employees and within almost all Saudi listed and non-listed companies; leading to sales growth of 13 per cent for the PC category against the previous year.
Can you elaborate on the evolving retail landscape of the MENA region? How are retailers catering to omni-channel consumers?
The MENA retail landscape continues to evolve and for some countries, such as Dubai, this change is occurring at a fast rate. While 5 years ago traditional souk computer stores channel catered to 80 per cent of the UAE PC demand, the landscape has completely reversed today, with 80 per cent of sales occurring through generalist retail.
Increasing reach to end-users through the expansion of retail stores continues to be a key driver for the generalist/big-box retail to gain share of sales. There are now over 1,100 outlets across the leading six countries of the MENA region, with just under 150 outlets opened in the last 12 months. From City Centre Mall in Muscat, Oman across to Morocco Mall in Casablanca and most countries in between; mall development and expansion have been key drivers for the generalist retail.
Another key driver for generalist retail particularly in the IT sector has been the promotional periods. Known drivers in the UAE – Dubai Shopping Festival, Spring GITEX and GITEX Shopper periods accounts for 50 per cent of mobile PCs yearly sales. We are also seeing increasing impact of sales periods in the wider region; for instance Q4 in KSA, which includes notable retailer promotions (eXtra Megasale and Jarir Promotions) supported the market sales peak in 2014.
Online, multi-channel and omni-channel are aspects much more widely discussed in the regional retail industry today compared to three years ago. The level of insight and options available to consumers online continues to increase. In addition to reviews and blogs, we are seeing the development of regional pure-play online players, regional marketplaces, regional price comparison websites, in addition to the increasing presence of regional retailers online. As more and more 3G/4G infrastructure and devices support the increasing penetration rates of online and as logistics and security issues are better addressed, online sales in the region will boost further.
While online sales emerge, it is clear that online plays a big role in the customers' purchasing decision prior to the final transaction. With a young population; the Middle East boasts the highest number of Twitter users per capita (Kuwait) and the largest YouTube base per capita (Saudi Arabia) globally. Usage of social media, along with blogs to voice opinions on brands, products or promotions have been increasingly visible over the last 12 months. A recent global study from GfK found that 40 per cent of consumers use smartphones while in-store to compare prices – a clear live example of the growing omni-channel consumers we face.
How is Internet of Things impacting the retail environment in the region?
Although still in the early adoption phase in the MENA region, the Internet of Things and smart homes development do look to offer future potential. Initial signs of the development can be seen in the numerous property developments that are taking place in Dubai.
Encouraging consumers to upgrade their home to be 'smart' will require three aspects – driving consumer awareness, developing consumer demand and meeting consumer expectations. For the first aspect, we are increasingly seeing activity at large regional consumer events to promote consumer awareness of smart homes. Take the recent Spring GITEX event for example, which was used as a platform to showcase connected devices across the consumer electronics, telecoms and home appliances categories through purpose built experiences.
Developing consumer demand will need to further build off such events or utilise in-store experiences to fully explain how a connected home provides a genuine benefit to the consumer. In the meantime, understanding which IoT demands are greatest by country and meeting expectations in terms of price positioning will be key for the sector to begin to fulfil its potential in the region.