Delta Airlines' announcement that it will equip flight attendants with Windows Phone devices could be a sign of rising enterprise interest in Windows mobiles, according to a Telsyte analyst.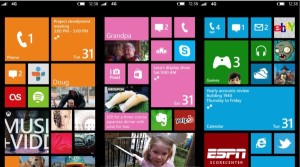 Delta announced today that its more than 19,000 flight attendants will start using Windows Phone 8 devices to streamline on-board purchasing. The attendants will use Nokia Lumia 820 smartphones. The app that will be used by attendants was developed by Avanade and will operate over WiFi and AT&T's 4G LTE network.
Delta flight attendants will use the smartphones to quickly process credit card transactions in the air for on-board purchases including seat upgrades. The will soon use the devices to read coupons displayed on a customer's mobile device.
"Delta's 19,000 in-flight professionals are there for the safety and comfort of our customers, and equipping them with innovative solutions means they can better meet our customers' needs on board every flight," said Delta senior vice president, Joanne Smith. "This is yet another way we're investing in technology to improve the customer experience."
Telsyte analyst Rodney Gedda said the announcement shows that Windows is "getting more attention in the business space."
In Australia, about 22 per cent of enterprises developing mobile apps intend to use Windows Phone, Gedda said. "From our research, we know that the intention is there among CIOs to use Windows Phone devices."
"Even though the [Windows Phone] penetration rate isn't as high as BlackBerry or iOS and Android, the intention to be supported is there."
Gedda noted that Delta has not gone exclusive Windows for mobile. The airline developed its consumer Fly Delta app for iOS, Android, BlackBerry and Windows. "Delta is a big enough company to use these point solutions as it needs to."
Microsoft has the advantage of already being in front of CIOs' eyes in areas besides mobile, said Gedda. "Microsoft is still the dominant business PC operating system, so there's certainly interest in using its Windows Phone platform as well."
Microsoft has "existing relationships with enterprises [and] it's a very competitive company that doesn't take no for answer."
Originally published on
Computerworld Australia
.
Click here to read the original story.
Reprinted with permission from
IDG.net
. Story copyright 2022 International Data Group. All rights reserved.