Vibhu Kapoor, Director, Channel Recruitment and Enablement, Middle East and India, Infor, advises how channel partners can stay relevant to optimise market opportunities.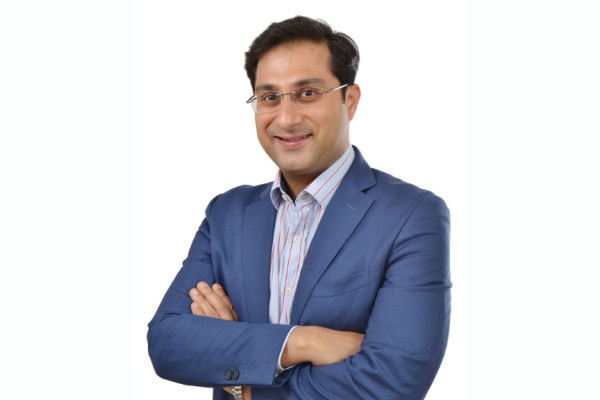 We are in the midst of a transformational market, wherein the buying behaviour of the customer has overhauled the value that channel partners provide.
Today most enterprises are pushing their Chief Information Officers (CIO) and Line of Business (LOB) managers to acquire integrated solutions and address key concerns such as social, cloud and Big Data. The increased investments in IT and surging global competitive pressures are driving customers to rely on channel partners to help maximise revenues, deflate risk, and identify new opportunities, all while managing costs.
Faced with this new reality, if channel partners want to stay relevant and maintain their influence over the customer base, they are going to need to adapt to this transformation and leverage it as a new business opportunity.
For several channel partners who currently secure a higher portion of revenues from legacy technology, change is challenging. But if partners want to ensure that they aren't just another 'has been' and at the same time gain a competitive advantage, it would behove them to scale their engagement with customers by focusing on three key areas.
1 Become an industry expert
Earlier, the demand for best of breed infrastructure, networking and hardware was unequivocal. With the essentials in place, the interest for applications such as ERP, CRM, and SCM, that aided effective decision-making, surged. The market was saturated with a pedigree of all-purpose solutions, which were acquired and implemented.
Unfortunately, today, most of these solutions have been deemed ineffective, primarily because these one-size-fits-all solutions do not address the nuances, needs and challenges of specific industries/markets and can no longer adapt to the rapid changes in the markets. As a result, customers are migrating away from these generic solutions towards more industry-specific applications. Some are even going further and not just opting for industry-specific applications, but more specifically, micro-vertical solutions that target a particular segment within a particular industry. For example, although both can be considered part of the F&B industry, processes at a dairy are different than those at a bakery. So it is only logical then that business applications for a dairy should be different from those at a bakery.
Given that the emphasis is no longer on the product, in my view, partners can gain a competitive advantage by choosing to focus on just a few industries or LOBs, hiring associates with the specific industry or LOB experience and then building in-depth understanding of the industry/LOB needs, challenges and trends. In terms of solutions, partners should align with vendors that offer industry-specific, micro-vertical solutions.
2 Build a solution selling practice
Today, customers demand that channel partners not just provide them with a product and a price but rather, understand their business challenges and needs, determine which solutions would be best suited to meet these needs and finally implement the solution. To this end, channel partners have to take a consultative approach and undertake a rigorous scientific process that includes identifying and understanding business challenges, devising a strategy and ultimately finding and implementing a solution. A channel partner who provides a custom solution after having evaluated the business needs is more likely to gain the confidence of the customer, be seen as a 'trusted advisor' rather than a 'box pusher' and ultimately make the sale.
In an effort to help their channel partners make this transition, a few vendors have started embracing a process of enablement called 'Value Engineering' – channel partners are trained as solution architects to map the customer's business needs, understand integrated solutions better and ensure that the customer's critical business drivers are aligned to sound technological strategy.
3 Transition to the cloud
Traditional on-premise infrastructure often hinders business growth given the high TCO and inflexibility of the infrastructure. The cloud has emerged as a pertinent alternative – enterprises deploying a cloud solution are more agile when it comes to adapting to market changes, have accelerated their business growth and reduced TCO.
Now admittedly, the pace of cloud adoption in the region is lagging other parts of the world, particularly US and Europe, but widespread adoption of cloud business technology is inevitable. In fact, a recent cloud computing report by CompTIA found that 90 percent of companies use some type of cloud service for daily business.
The cloud has proven to give companies increased agility and rapid ROI. It offers flexibility to remain relevant in the prevailing highly competitive landscape. Another attractive aspect of the cloud is that it works on a pay-as-you-go model which allows organisations to free up capital that can be reinvested in other parts of the business. Also, unlike on-premise solutions, cloud solutions can be expanded and enhanced without worrying about new hardware or modifications.
Given that cloud adoption in the region is only going to grow, more and more enterprises are going to look for partners to help them with the transition to the cloud and implementation of cloud solutions. To this end, it would help partners to have a cloud strategy in place and build a cloud practice sooner rather than later.
As we move forward in to 2016 and channel partners prepare to seize new business opportunities and adapt to the ever-increasing level of customer expectation, it is imperative that they change their business model and transition from being 'box pushers' to being 'trusted advisors'. This will only be possible if partners focus on just a few industries or lines of business, take a consultative approach to selling and build a cloud practice.