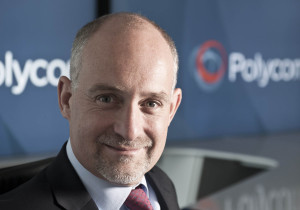 Andrew Hug, VP, Systems Engineers EMEA, Polycom, explores if resellers are missing out on potential opportunities by not partnering with a 'mainstream' Infrastructure as a Service (IaaS) provider.
Infrastructure as a Service is not dissimilar in principal to many of the other 'as a service' avenues that resellers are already exploring. In terms of IaaS for voice and video solutions, the infrastructure, directory services and network connections would all be hosted and managed by the service provider.
It offers customers the choice between retaining their existing and owned endpoints, or they can buy or lease endpoints from the service provider. Resellers do have a revenue opportunity here, but the truth is they probably aren't taking full advantage of it at the moment. For many resellers the financial resources required to commit to developing their own infrastructure services can be off-putting. But this is only one option. For many larger distributors this is a viable choice, they can develop infrastructure then provide it to their resellers to sell as a white-labelled service to the end customers. This requires investment in both the infrastructure and connections necessary to facilitate this. As a reseller, you can earn a reasonable markup on this. It's an opportunity to provide direct services to your customer base, and larger partners are able to offer wholesale services to the wider partner community to sell on their behalf.
In my opinion, if you are a larger reseller or a distributor, it seems like a great business opportunity. It makes sense to look into either developing this in partnership with a vendor, or even developing your own model to sell to the rest of the channel. The market is already heading this way in certain areas of Europe. The Nordic market is especially mature in terms of IaaS. In fact, the Nordics are very pro-service models generally, right down to leasing client devices.
I see a scenario in which the reseller provides client devices and infrastructure, both on a subscription-based service model. This would become Unified Communications as a Service (UCaaS), as more and more elements of the communications and collaboration environment are outsourced.
The SMB market is very likely to look at 'as a service' models for many elements of its IT infrastructure and processes, so I think we really need to encourage and support our resellers to take advantage of this trend. The medium-sized market will also be heavily biased towards IaaS, often to support their owned devices.
For many customers the traditional hardware, on-premise-based infrastructure model will still suit their requirements, but the popularity of software in a virtualized environment cannot be ignored. That's why we have developed our software-based solution RealPresence One. The success of this subscription based, UC software model shows a greater trend towards everything as a service, and resellers shouldn't miss out on these opportunities.