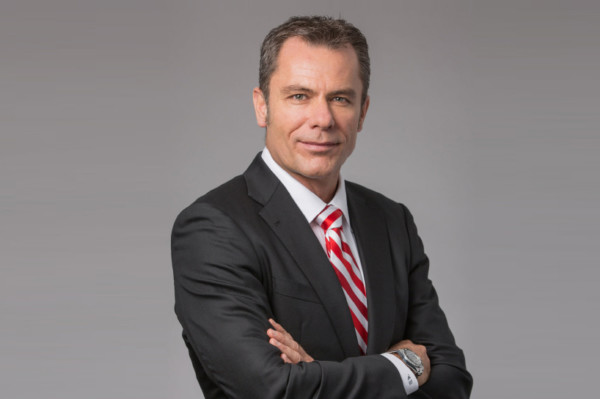 Citrix' 2016 Global Desktop-as-a-Service Market Report reveals that 70 percent of its service providers anticipate increased DaaS revenues in this year. Director for Technology Sales and Services, MEA, Arthur Dell, shares more highlights.
A recent report from Citrix surveying more than 25 countries including the UAE revealed that the Desktops-as-a-Service (DaaS) market has matured and large organisations are embracing cloud-hosted services more than ever before. Service providers continue to change their IT infrastructure models, add new services, and provide packaged applications and IT services to larger organisations. Key highlights from the survey indicate that 70 percent of service providers anticipate DaaS revenue growth in 2017 and more than 10 percent expect over 50 percent revenue growth.
The growth of DaaS can be attributed to many reasons. First, the dynamic nature of DaaS allows users to access their desktops over the internet via multiple devices such as PCs, laptops and smartphones, giving them freedom and flexibility like never before.
Cost saving is another benefit, as DaaS puts an end to the draining cycle of investing in hardware, servers, and licensing. With funds no longer leeching away into depreciating products, it can be freed up for added-value initiatives allowing the business to grow. The ability to work from anywhere also leads to less time spent travelling to and from the workplace, which can be redirected to completing necessary tasks.
With expansion often comes the increased risk of cyber threats, DaaS shifts the security burden away from the individual device and places it within a data centre that is guarded by the most robust levels of encryption. Not only is data no longer vulnerable on a local device but is also automatically backed up so that in the event of a breach, IT assets can easily be recovered and fortified with multi-faceted authentication protocols.
Finally, the higher levels of productivity across the workforce is a major success factor for DaaS, which is a result of enhanced uptime levels, improved performance, and new opportunities for collaboration across departments.
Based on the results and the scope of the service provider responses, the following trends and implications become apparent:
Global appeal: The fact that survey included respondents from more than 25 countries in every major region illustrates how DaaS has become a global market.
Maturing market: Responses showed the percentage of service providers delivering apps and desktops to larger organisations has doubled, indicating greater trust in DaaS among mid-sized to large businesses.
Maturing growth projections: The survey showed a consistent growth projection among service providers compared to previous surveys, indicating a maturing market and healthy demand.
Continued preference for proprietary IT infrastructure: From an infrastructure perspective, DaaS providers continue to prefer delivering DaaS from their own data centres or co-location facilities, where they have the greatest control over the infrastructure.
Desire to embrace the cloud: A significant percentage of providers continue to plan to migrate to cloud-based infrastructure in the next 12 months, indicating a strong trend towards cloud, which is in the early stages. Yet slower-than-anticipated follow-through indicates that the process of moving workloads to the cloud has been complex.
Demand for new services emerging: The strong emergence of Microsoft Office 365 offered as a managed service indicates that the breadth of services will continue to change as future workspace needs evolve and grow.
Consistent vertical market appeal: DaaS and related services have a consistent appeal across a broad range of vertical markets. While the survey respondents specialise in markets ranging from healthcare to manufacturing to financial services to construction, most specialise in their respective vertical markets to limit competition and preserve their unique value and margins.