Jyoti Lalchandani, Group Vice President and Regional Managing Director, IDC Middle East, Turkey & Africa, urges IT services firms to undertake a more strategic advisor role.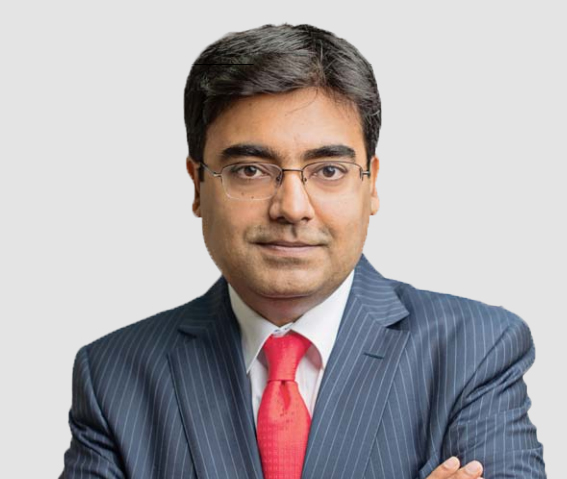 I spend a significant amount of time talking directly to the GCC's vibrant end-user community, and it is becoming increasingly clear that today's dynamic market conditions are creating a variety of challenges for businesses across the region. These include the need to meet top- and bottom-line targets, gain market share, maintain growth, launch new products and/or services, keep customers satisfied, and comply with applicable regulations and requirements.
And while IT can undoubtedly play a pivotal role in overcoming challenges and creating growth, it is up to CIOs and IT decision makers to ensure that their IT and business strategies are well aligned. But given the centralisation of authority and bureaucracy that are common traits of the region's organisations, many CIOs complain that they are unable to secure business buy-in for IT projects, often due to a lack of decision making authority and the difficulties they face in demonstrating ROI.
It is at this stage that IT consultancies would prove particularly useful, with their unique understanding of both business and IT functions making them the best candidates for developing organisations' IT strategies. However, very few organisations in the region actually realise the value of consulting services, and are unwilling to pay for them as a standalone service. So who are they turning to instead?
Simply put, many organisations expect their IT services providers to act as advisors and guide them in making their strategic IT investments. The problem is that services providers generally employ an opportunity- or project-based approach to their business, with everything connected to billing rates; this inevitably means that providing non-billable advisory services impacts their profitability. Nevertheless, it is important for services providers to realise that customers in the GCC are still rather low on the IT maturity curve and consequently require a great deal of support from their providers.
In order to engender more productive and longerterm customer relationships, IT services providers must accept this reality and act as trusted strategic advisors rather than mere deliverers of technology. Indeed, it is clear from my discussions that IT decision makers are increasingly looking for services providers that can engage and collaborate with them over the long term, working on assigned requests and billing them accordingly on an hourly basis.
Unlike business consulting services, the retainer model is rarely seen in IT services procurement. This is due primarily to the fact that most customers prefer to work with providers on a project-to-project basis, rather than constantly engaging them and paying for their advisory services. The sale of consulting services in the region is mostly opportunity-based, and long-term retainer contracts are practically nonexistent. This is a situation that I don't envisage changing any time soon.
Given the wide variety of internal challenges faced by customer organisations, IT services providers must invest time and money to cooperate with these businesses in a consulting capacity. Chief among CIO expectations is the need for providers to help strengthen their business or ROI cases for complex and large-scale IT projects. Additionally, they expect their service providers to work closely with them and recommend the technologies and strategies that are best suited to their particular circumstances. By assisting organisations in synchronising their business and IT functions and demonstrating ROI to key stakeholders, services providers will be able to add tangible value and establish a firm foundation for building long-term relationships.
The competitive landscape in the overall IT services industry is highly fragmented, with a variety of active services providers. However, IT consulting, being a more specialised and skills intensive line of business, is less competitive. The field typically includes traditional systems integrators, most of which provide IT consulting services in their projects, while traditional distributors and value added resellers provide very basic consulting services that often do not extend beyond recommending or evaluating certain products or technologies.
The lines between traditional systems integrators and solutions providers (typically large and global IT services companies) are blurred, and both of them include consulting services with their projects. The only noticeable exception here is that solutions providers are typically able to sell standalone IT consulting deals as well, while systems integrators only include them as part of larger projects. The remainder of the market is made up of business consulting companies and freelancers.
Against this backdrop, I expect IT consulting services in the region to record continued and steady growth over the coming years. And as the region matures, services providers are likely to conclude more standalone consulting deals. The key verticals to watch out for in this space are telecommunications, banking and financial services, retail, oil and gas, transportation, and government. In terms of the competitive landscape, the market may consolidate somewhat in the future, with some boutique consulting firms acquired by larger IT services providers.
The GCC region is growing quickly, and many multimillion-dollar projects are expected in the coming years. Current market conditions represent a good opportunity for services providers to develop strong client relationships and become the go-to company for customers seeking a strategic advisor. Those providers that invest now in becoming client-friendly, collaborative, and strategic advisors will have a greater chance of winning large deals in the long run, while those that are more opportunistic will likely struggle to secure future long-term success. The sun is shining bright in the GCC's IT services space, so now's the time to get out there and start making some hay.