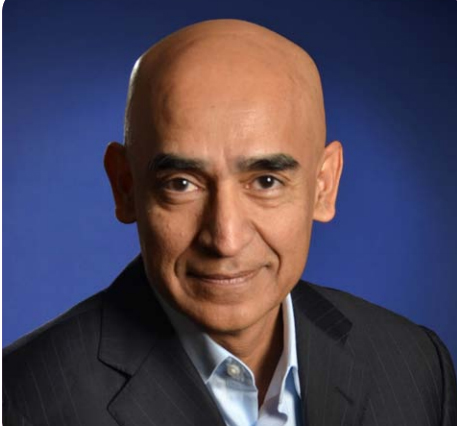 Suparno Banerjee, VP, WW Public Sector Programs, HP and Mohammed Khodr, Director of Sales, Enterprise and Public Sector, HP UAE, outline the role partners play in delivering solutions to government entities.
There is a plethora of opportunities to tap into as governments across the region are in the process of going 'smart'. In the UAE, plans are underway to transform Dubai into a 'smart city', and more than 1000 government services are expected to 'go smart' over the next three years. Consequently, the service and solution providers need to ramp up their offerings and ensure partners are ready to excel and profit from these smart initiatives. In this regard, HP is a formidable player, with its public sector portfolio offering the entire breadth of solutions. Suparno Banerjee, VP, WW Public Sector Programs, HP, says, "We boast an extensive services portfolio globally, where we implement and deliver solutions and operate on behalf of the government."
From the vendor's point of view, partners are indeed a critical component within its entire gamut of business. For example, its Printing and Personal Systems division is largely partner driven while within the Enterprise Group the company follows a mixed model – it goes direct in some cases and through partners in others. The same strategy is followed in the software and services side of business. It is an open strategy, says Banerjee.
"We believe it is a complex situation when it comes to governments. No single entity has all the answers. We have to bring the best out of every partner, including ourselves and solution providers. In our go-to-market strategy, we follow direct, sell with and sell through models. We have the complete breadth of partner strategies."
Every government has its own set of unique challenges, and when embarking on the 'smart' route, there is even a greater demand to address these issues. For a government entity, the issues could emerge from a number of aspects such as demographics, economic growth and the way they have been sustaining the financial shocks over the last few years. He adds: "Governments are trying to address the demands of citizens and the economic growth potential that they face. Through our offerings, they can address these critical issues and can best optimise the opportunities present. For example, if you are getting more into digital or e-government scheme of things, you will need more data centre, storage, analytics and mobility solutions along with online delivery of services. It is always a quest for the next stage. At HP, we term it as 'future cities'." In such a scenario, there is no debate over the fact that there is a growth opportunity for partners. However, the question is how can they be profitable?
Banerjee says, "If you look at any reports, you will find that the cities are going to spend upwards of USD 3 trillion on infrastructure over the next 20 odd years. Therefore, people look at that growth dynamics and claim a stake. We believe that we have a nuanced and integrated model because we have been with governments for many years and these conversations have resulted in the thinking process that for large complex projects, it is a journey. It is not about simply deploying a solution and walking away. You got to fix many things simultaneously. Therefore we come at it with a holistic vision.
"We influence those partners who have a specific solution, which may come from someone who does that in a specialised manner. In some cases, we become the integrator, stitching it into the broader needs of the city – sometimes by complementing or through deep specialisation in analytical capability. The partner and channel strategies and go-to-market model will also cut across the various divisions; my role is not embedded into any one business unit."
Partners should take a step back and understand what is driving the growth dynamics in the region and keep a close watch on the government's agenda.
Mohammed Khodr, Director of Sales, Enterprise and Public Sector, HP UAE, says, "It is important the channel partners acknowledge where their strengths are."
He adds, "Because as we assemble these large complex projects, we focus on working with solution providers who are complementary to each other."
Khodr points out that HP's ability to play the systems integrator role, gives its customers the freedom to pick best-ofbreed technologies to improve their delivery on ultimate objectives.
From a public sector point of view, HP is working closely with its partners to enable them and drive the same behaviour that is being practiced within the company – from cloud and Big Data to mobility and social. The vendor aims to enhance its positioning in the public sector through solutions selling.
"Towards this, we do many activities with our partners such as quarterly business reviews, joint marketing activities and approaching customers together. At the end of the day, partners are also helping to deliver the solutions that we have to provide to the public sector. Our partners are an extended arm of HP. There is a lot of focus from top down. We invest both in their enablement and from the marketing perspective, we also invest with our partners in terms of doing joint activities."