Tony Bishop, VP Global Enterprise Strategy and Marketing, Equinix, takes us through the trends that are impacting the digital economy in a big way and how businesses and partners can better prepare to face this transformation.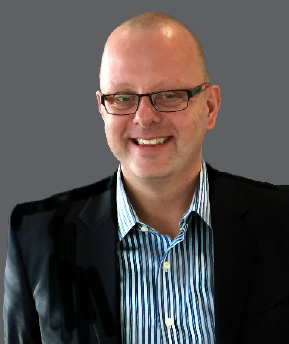 From the Internet of Things to renewable energy principles, we'll see our digital economy transforming before our eyes in 2016. Here are my predictions.
Digital commerce will be transformed.
The confluence of new payment platforms, Big Data and technologies such as real-time fraud detection and location-based services is transforming the digital payments industry. Meanwhile, consumer expectations are only rising as digital payment options become more available, banks transition to secure, chip-embedded credit cards and merchants adopt new EMV terminals that make it easier to use those cards. To adapt, 2016 will see the players in the digital payments industry seeking fast, continuous availability of colocation services in a scalable, interconnected environment. These environments must supply real-time access to brokers, as well as to digital wallet and market data providers. They must also connect to hundreds of point-of-sale providers, digital commerce sites, financial institutions and mobile networks. We predict that 2016 will also see major digital payment players realise that the true value of the digital transaction is in the customer data it provides, such as on spending habits and shopping locations. They will redesign their networks to better handle and analyse these non-payment data elements, so they can better position themselves for precise customer targeting, such as personalised time and location-based offers mixed with loyalty systems.
The Internet of Things (IoT) will dramatically impact IT networks.
Record-breaking adoption and expansion of IoT devices and sensors will continue to accelerate, resulting in a flood of data that severely strains network capacity and security. We predict that in 2016, enterprises will work to more seamlessly combine networked intelligence with the data being processed by sensors and actuators. This will enable the enterprise to gain more control of its information and enhance its ability to use the IoT to quickly adapt to changing conditions, create new value and drive new growth. Enterprises can improve their agility in rapidly changing IoT environments by deploying infrastructure that enables direct and secure connections between the multiple components that must be in sync to exploit the real-time insights the IoT offers. That kind of interconnection ensures employees, partners and customers can get the information they need, in the right context, using the devices, channels and services they prefer. Businesses will realise this, meaning robust interconnection will become a more prominent solution in this space in 2016, as an intersection point between IoT, clouds and the enterprise becomes increasingly necessary.
Content providers will increasingly bypass the Internet to meet surging demand for capacity.
The massive shift toward 3D, Super HD, 4K and high dynamic range (HDR) streaming technologies will present huge challenges to networks and digital content providers in 2016. For instance, the latest digital video report from Sandvine indicates Netflix streams used a whopping 36.5 percent of all downstream traffic to North American broadband households at prime viewing hours. But that kind of capacity demand is set to spike in 2016 as more households embrace new streaming technologies that require up to four times the normal bandwidth. In addition, the Cisco Visual Networking Index points to even more strains on networks and content providers as YouTube, Netflix, Hulu and other video streaming services grow to make up 76 percent of consumer Internet traffic by 2018. To handle these looming capacity demands, in 2016 we'll see more media companies follow Netflix's lead by shifting workloads to the cloud and using interconnection to optimise Internet application performance. Netflix has also created internal content delivery networks to circumvent Internet bandwidth limitations and stream even more digital content to customers, effectively and efficiently.
The Internet will get greener.
The Internet will get greener in 2016, even as the number of global Internet users reaches 50 percent of the world's population. This continuous expansion of our digital lives requires massive amounts of electricity, particularly for the data centres that serve as catalysts of the digital economy. Data centre operators know that has consequences in a fossil-fuels based economy, with 84 percent of North American operators recently recognising a need to consider renewable energy for meeting future energy demands. In 2016, we'll see more enterprises adopt renewable energy principles. Companies that rely on electricity to supply power to critical Internet infrastructure and maintain operational reliability will continue to re-evaluate the energy efficiency of their data centres, adopt proven energy-saving techniques and evolve sustainability best practices.
The enterprise will turn to multi-cloud interconnection strategies for cost savings.
Multi-cloud strategies will be a huge part of the enterprise push in 2016 toward improving production workloads, achieving business agility, accelerating application performance and controlling costs. According to the recent Forrester study, 'The Total Economic Impact of Equinix Interconnection Solutions,' enterprises realised major cost reductions with multi-cloud interconnection strategies that enabled them to deploy and scale applications with lower-cost cloud service providers, compared to running those applications internally. Peering locally with cloud providers through secure, direct interconnections that access and integrate multiple clouds enables organisations to provision cloud services quickly and provide an improved end-user experience. We believe enterprise adoption of multi-cloud interconnectivity will continue to increase, as organisations realise bypassing the public Internet and directly and securely connecting to cloud providers eases corporate concerns.
Cyber-security will fuel increased adoption of interconnection.
Cyber-security was one of the biggest concerns identified by enterprise IT leaders in the recent Equinix 'Enterprise of the Future' report. In fact, 64 percent of global IT business decision-makers admitted cyber-security concerns could prompt them to consider re-architecting their IT infrastructure over the next 12 months. In 2016, we'll see more focus on reducing risks and minimising exposure for corporate networks. Security in the cloud continues to be a growing concern for enterprises, which are realising that their own on-ramps to cloud services, not the cloud providers themselves, are their weakest links. They also know that accessing cloud services via the public Internet exacerbates those risks. As enterprises continue to evaluate their IT infrastructure options, direct connection will continue to prove to be a more consistent and secure tool for connecting organisations to each other and to the cloud.
Interconnection will remove significant barriers to IT growth.
In 2016, the corporate network will be strained by trends such as the global dispersion of workforces (75 percent of enterprise employees reside in locations outside of a company's headquarters) and the proliferation of multiple users who access the network via multiple devices in multiple locations. Centralised, siloed IT architectures, often trapped in on-premise data centres, can't scale to get closer to end-users and deliver the high-performance connections users demand. Meanwhile, interconnection via the public Internet will continue to be plagued by questions about reliability and security. For all these reasons, 2016 will be a year that enterprises increasingly design interconnection-oriented infrastructures to enable direct and secure links to cloud and network providers and various other partners. In this interconnected era, companies will increasingly rely on instantaneous interconnection with each other to create value and succeed. They'll find the benefits of this interconnection are real and quantifiable.