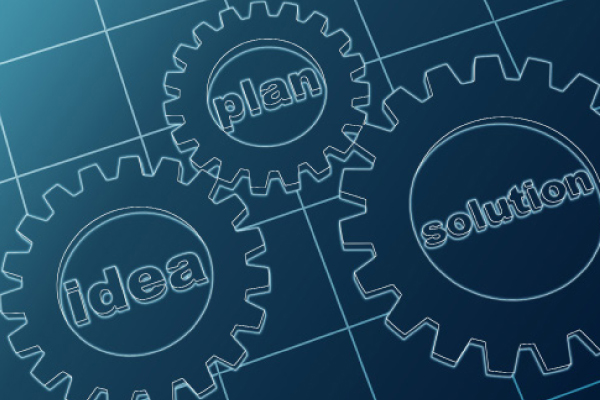 Gartner's Denise Ganly explains why the ERP 'megasuite' is dead and why 'postmodern ERP' is a vital foundation for digital business.
ERP technology has evolved during the past 30 years from a collection of stand-alone, best-of-breed applications to an increasingly comprehensive end-to-end integrated suite that many buyers believe "does it all." However, this technology vision has been killed by external market forces and the fact that, for most organisations, a "one size fits all" approach does not work. There are a number of reasons for this, the most important being the availability of cloud services.
Cloud vendors are selling the vision of easy-to-use and manageable applications with new modern user interfaces in edge areas such as sales force automation, talent management, and travel and expense management. Many users who found their ERP applications hard to use have dictated their own paths by departmental purchasing of cloud applications.
Vendors now offer core elements of ERP and even full suites in the cloud. Cloud services offer not only new user functionality and a different buying model, but also the reality of faster feature updates and enhanced technical scalability due to the underlying cloud infrastructure. As organisations look to extend their ERP to support mobile access, multi-enterprise working and better decision making, they're forced to re-imagine the role of ERP, its provision, and which vendors will dominate.
Gartner uses the term "postmodern ERP" to describe the deconstruction of suite-centric ERP into loosely coupled applications that are indifferent to the source of process provision that will enable innovation instead of stifling it. The concepts and benefits of an ERP should be preserved where it makes sense to do so, but what changes is that there is no automatic quest for on-premises, or a single instance, or for a single mega-vendor, or for operational efficiency over business agility.
Many traditional ERP deployments stifle innovation, because they are rigid and slow, and they value integration and standardised processes over agility. Gartner predicts that heavily-customised ERP implementations will soon be referred to routinely as "legacy ERP". Within five years, hybrid ERP environments will be the norm, with a mixture of on-premises, cloud and outsourced components.
Postmodern ERP has emerged at the same time as many CIOs have focused on ERP investments. It is vital that CIOs making investments in ERP understand the impact of postmodern ERP and don't throw more good money after the bad old way of doing things.
Postmodern ERP changes the way ERP systems will be sourced, implemented and managed. However, it doesn't change the fundamental value proposition of ERP. Gartner categorised enterprise resource planning as having four systems back in 1990: financials, human resources, order management and manufacturing. These modules were meant to be integrated and work together seamlessly.
Gartner still hears clients saying, "We're not doing ERP," because they associate the term with a megasuite they feel will be 'too big' for their needs. This is wrong, because every organisation does ERP in some form. Given the confusion that has arisen, Gartner now takes a broader view of ERP. Although we define ERP as consisting of functional areas for the purposes of tracking market size and share, we do not recommend that users adopt this fixed definition. When considering an ERP strategy, ERP should not be defined in terms of modules.
Gartner now defines ERP as "A technology strategy that integrates a set of business functions, such as finance, HR and purchasing, with operational aspects, such as manufacturing or distribution, through tight linkages from operational business transactions to financial records."
ERP creates a stable core, the systems of record that in Gartner's view, should not be customised. It is then coupled with specialist applications from the cloud. This gives a more agile architecture to enable digital business models.
Many organisations have "inherited" their ERP through a combination of tactical decisions made at the business unit level and merger and acquisition activities. Senior executives often see standardising on a single, monolithic ERP suite as a way to rationalise, delivering operating and process efficiencies and forming a foundation for future growth. Although this approach can deliver significant benefits, it is a high-cost, high-risk initiative that could compromise the business if it is ineffective.
The biggest mistake many ERP projects make before the implementation starts is failing to define and agree on a business-led ERP strategy. Instead, executives get excited about the potential benefits of ERP and encourage IT to rush straight to vendor selection, hoping that a vendor's ERP suite will solve all their business process and change management issues. Although this can work – more by luck than anything else – in some organisations, in most cases, it causes end users to resist using the ERP system.
Consequently, CIOs and application leaders must work with business users and senior executives to define and agree on an ERP strategy before considering any technological choices. This is one of the foundations for ERP success: 83% of the organisations that exceeded the business payback identified in their original business case had an ERP strategy that was approved by the business.
The real future of ERP lies in in-memory computing (IMC). It breaks down the wall between ERP and business intelligence. By 2018, at least 50% of global companies will use in-memory computing to deliver significant additional benefits from investments in ERP.
Gartner defines IMC as an architecture style where applications assume all the data required for processing is located in the main memory of their computing environments.
Broadly speaking, IMC technologies in ERP and CPM applications will deliver three types of benefits: performance improvements, advanced analytics and process innovation. These potential benefits – and the hype around them – may make IMC seem like a 'must have' technology investment, but the benefits will vary by organisation size, functional domain and industry. The potential benefits of IMC will not be restricted to large organisations, because midsize organisations will benefit from advanced analytics and may be able to innovate processes faster than larger, less nimble organisations.
Postmodern ERP using IMC will be a key technology enabler in digital business because organisations will be able to react to business moments in near real time by identifying their potential impact on strategic business objectives.
Using a traditional ERP system in digital business is like building a house on sand. As a first step, understand your business' appetite for digital transformation and what processes will change, and start to renovate your ERP systems for the digital age.