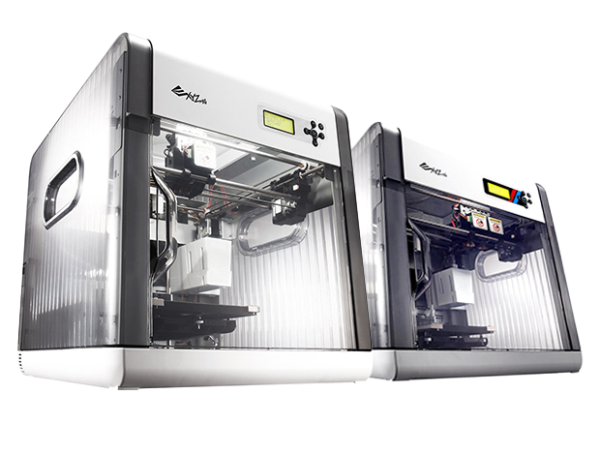 Precise Group has recently announced the arrival of Da Vinci 1.0 and Da Vinci 2.0 – 3D desktop printers produced by  XYZprinting Inc, a Taiwanese technology brand known for 3D printing.
Since introducing the 3D printing pen, the 3Doodler and 3D desktop printer, Ultimaker, Precise Group has created a new segment in the UAE market for 3D related products. The introduction of XYZprinting will bring 3D printing into the daily lives of people and allow them to use and understand the benefits of the technology.
"3D printing will change everything" says Lothar Hohmann, Owner and President of Precise Group, explaining the partnership with XYZprinting. "The Da Vinci printer is a product we want to introduce to the UAE market at a price range which is pocket friendly at the same time delivers excellent quality and a perfect printer for beginners to get hooked to 3D printing. Precise is very proud to be the official reseller of a growing range of 3D printers."
The Da Vinci 1.0 and 2.0 is a plug-n-play 3D printer with a large build size designed specifically for students, DIY and hobbyist who have a keen interest in 3D printing. With no assembly required, a smart design, unique safety features and easy-to-use cloud system, the Da Vinci printers have been designed for a 3D printing experience making it user-friendly across all aspects of the process.
The printer requires no set-up and is an enclosed machine that allows consumers to create thousands of items from bowls and cups to key chains and smartphone cases – the possibilities are endless. Some of the key features include, plug-and-play printer which means no assembly or equipment adjustment required, making it a genuine plug-and-play personal 3D printer. Closed printing area, Da Vinci's all enclosed design protects users from the high temperatures required to print and ensures printing byproducts aren't released outside the printing area. Cloud database, it features an open-source cloud database with thousands of free 3D models consumers can customize as desired. It also has a user-friendly filament, it has an easy-to-install filament cartridges available in 12 colors, users can easily refill the printer or switch colors.