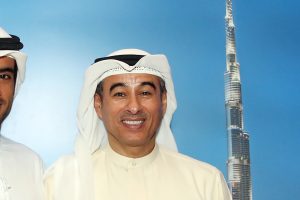 The launch of e-commerce platform Noon.com is on the horizon, sources familiar with the matter have confirmed.
Arabian Business reported that the $1bn launch is "just weeks away". With financial backing from Emaar Properties chairman Mohamed Alabbar and Saudi Arabia's Public Investment Fund, Noon has been beta-testing its site for the past two months and finalising launch plans.
The story comes just it emerged that Amazon's acquisition of Souq.com is set to go ahead, following rumours that the US e-commerce giant had been deterred by Souq's valuation. A deal worth $675 million has reportedly been agreed.
Sources suggest the Noon.com launch, meanwhile, will include three-hour, door-to-door delivery on items, as well as "ground breaking" return policies and advanced payment platforms.
"We are focused on providing the fastest delivery times, a seamless technology-enabled experience and top-notch customer service. We are absolutely confident that noon will deliver on these promises. Noon will truly be a game changing initiative that will make an impact on the global stage," the source said.
Noon is also expected to offer millions of products covering electronics, music, games, beauty, health, books, home, sports and more.