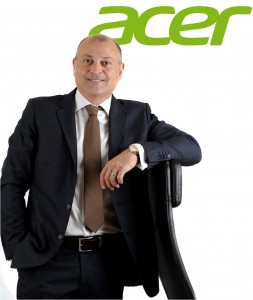 Acer has announced that Amin Mortazavi has been appointed VP for Middle East and Africa (MEA), reporting directly to Oliver Ahrens, President of Acer EMEA.
This new Acer assignment underlines the focus of the company on EMEA emerging markets, which are considered strategic. Mortazavi will be part of the new Acer organisation that reflects further reforms in the region, focused on guaranteeing the necessary efforts and resources to grow profitability and revenue.
"I am delighted to welcome Amin as the new Acer EMEA Vice President for Middle East and Africa. His extensive experience in the IT world will be critical in the development of strategic marketing actions in order to enhance Acer position," said Ahrens. "This appointment reflects Acer commitment to further increase the prominence and market share of the company in emerging markets. I'm confident he will help strengthening the Acer brand in that area of the MEA Region while maintaining the focus on growth and conveying rewarding experiences to our customers."
Mortazavi joins Acer MEA from HP where he was most recently Middle East GM for Imaging and Printing Group (IPG).
"Acer is a global brand to be respected for its innovation, design, and limitless lifestyle possibilities, and I am very much looking forward to my new role as head of its regional leadership team," said Mortazavi.
Acer Middle East and Africa will host customers and media in Dubai at its annual GITEX Technology Week gathering, this year taking place 14-18 October at the Jumeirah Emirates Towers Hotel.