Dubai Electricity and Water Authority (DEWA) has announced the recruitment of five robots as staff at its Customer Happiness Centres.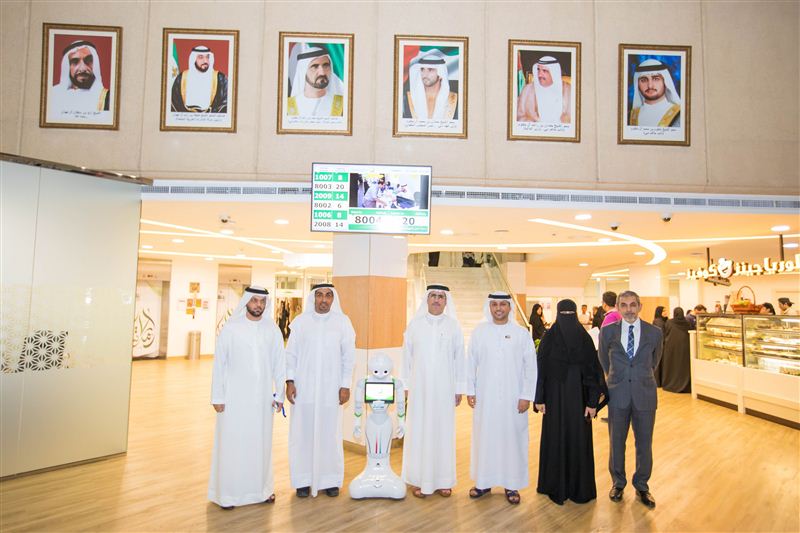 The move comes as part of its continuous quest to envision the future through the development of mechanisms that enrich the experience of customers, and contribute to the provision of seven-star quality services at its Customer Happiness Centres.
This is a pioneering government initiative at the UAE level and comes after HH Sheikh Hamdan bin Mohammed bin Rashid Al Maktoum, Crown Prince of Dubai and Chairman of the Executive Council of Dubai, inaugurated DEWA's Future Centre for Customer Happiness.
This is the first integrated smart customer happiness centre in Dubai which relies on Artificial Intelligence (AI) and robotics, and provides smart and innovative services to all customers.
The robots will have an employee number with the first robot's employee number being 99000099. DEWA will take all necessary measures to enhance operational efficiency, according to the highest global standards.
"We have adopted innovation as a cornerstone for continuous improvement to enhance DEWA's competitiveness in all areas," said HE Saeed Mohammed Al Tayer, MD and CEO of DEWA. "We keep up to date with the Fourth Industrial Revolution, and take advantage of disruptive technologies in various fields, develop AI, Robotics, IoT, 3D printing and by supporting the Dubai 10X initiative, to propel Dubai towards the future, making it 10 years ahead of other global cities, through government innovation, and to enhance Dubai's leadership in shaping the future. This supports our vision of becoming a sustainable innovative world-class utility."
He added, "Our vision stems from the directives of HH Sheikh Mohammed bin Rashid Al Maktoum, as we seek to reduce the number of visitors to Dubai Government offices by 80% by 2018, and further encourage the use of smart channels. DEWA launched Rammas, its virtual employee, at the beginning of 2017 on its smart app, website and Amazon Alexa's system, which makes DEWA the first government organisation to launch an online chatbot in both Arabic and English."