Epson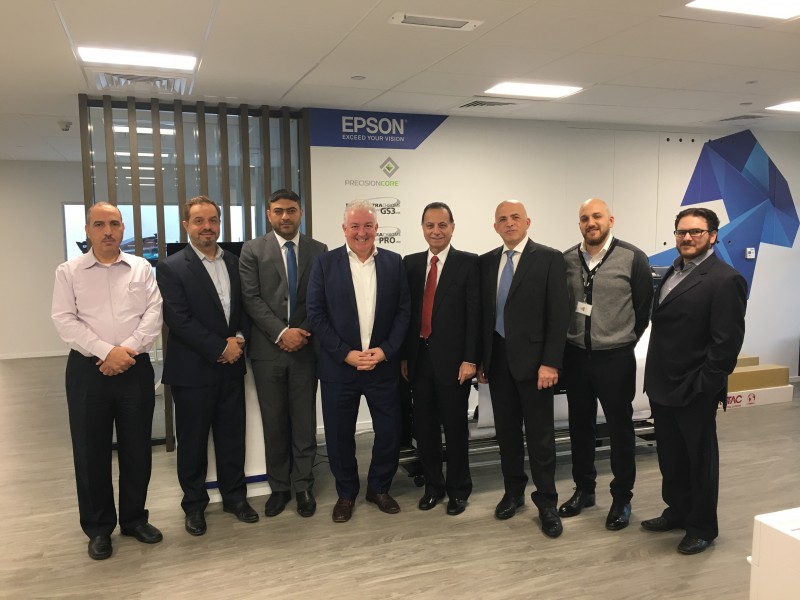 Middle East has signed a strategic partnership with UAE-based Forefront Technologies. As Epson's specialised Document Imaging distribution partner in the region, Forefront Technologies, will be instrumental in creating a larger market share for Epson scanners, said the firm.
Jason Whiley, director of Sales, Epson Middle East, said, "We focus on delivering cutting-edge business solutions that change the way people work. Our imaging solutions enable companies to securely capture, share and edit their documents, saving time and avoiding errors. We also have specialised scanners for retailers, photographers, graphic artists and also home users."
He added that Middle East is a high-performance market for the firm and Forefront Technologies, "with their extensive experience and understanding of document imaging solutions is a perfect partner" to expand its footprint in this market.
"We look forward to working together, strengthening our position, and achieving our goals in partnership with them."
Established in 1995 in Dubai's Jebel Ali Free Zone, Forefront Technologies is powered by a professional experienced team and has offices in Saudi Arabia, Qatar, Oman and Lebanon; apart from the UAE.
Georges P. Mehchi, CEO and managing director, said, "We are proud to partner regionally with Epson, one of the world's largest manufacturers of computer printers, information and imaging related equipment. Epson is a strong and growing player in the Imaging Technology industry. We have been extremely active serving the Middle East and African markets for more than two decades now.
"Over the years, we have succeeded in establishing a strong market presence and have become an acknowledged force in the document Imaging industry, reaping to our credit, the largest distribution reference. Our partnership with Epson will help us strengthen our strategy and provide our widespread reseller network across the region with an even more comprehensive range of imaging products and solutions. This will inevitably grow our market share making us even stronger."