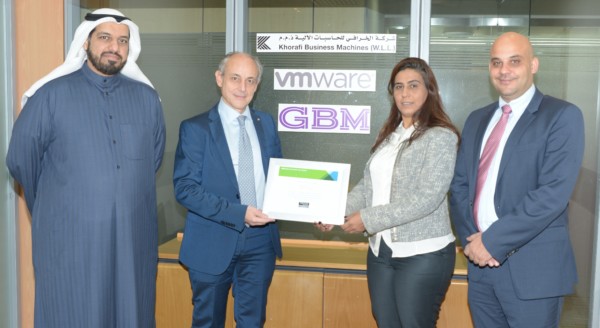 Gulf Business Machine's (GBM) Kuwaiti arm, Khorafi Business Machines (KBM) has announced that it had been awarded the distinction of Solution Provider Premier Partner by VMware.
This accolade, according to the vendor, has been achieved by KBM through investment in training and dedication to excellence in delivering VMware virtualisation solutions. KBM has also been announced as a VMware Professional Services Organisation (PSO) in Kuwait, which is in recognition to the expertise of KBM's employees on VMware products and services.
KBM has been a partner of VMware in the region for several years, and has played a major part in optimising IT operations and resources for multiple clients. With the official recognition as a VMware PSO, the systems integrator will be responsible for the assessment, analysis and planning for the successful design and deployment of the vendor's solutions. KBM will also provide on-site advocacy and guidance customised to the business environment and clients' business goals.
Abdullah Al Najjar, Brands Manager, KBM, said, "KBM has been a key player in the Kuwait IT market since 1990 and our clients value our in-depth local knowledge and our expertise in deploying international solutions through a strong, collaborative regional network. Our partnership with VMware has enabled us to provide virtualised infrastructure offerings to the Kuwait IT market, thus allowing our customers to do businesses with greater efficiency, agility, control and in a cost-effective manner.
"We are proud to be recognised as a Premier level partner as well as receive the distinction of being a VMware PSO, and we look forward to advancing our collaborative relationship with VMware in Kuwait".