The Middle East and Africa personal computing devices (PCD) market, which is made up of desktops, notebooks, workstations, and tablets, suffered a decline of -7.3% year on year in Q2 2017, according to the latest insights from IDC.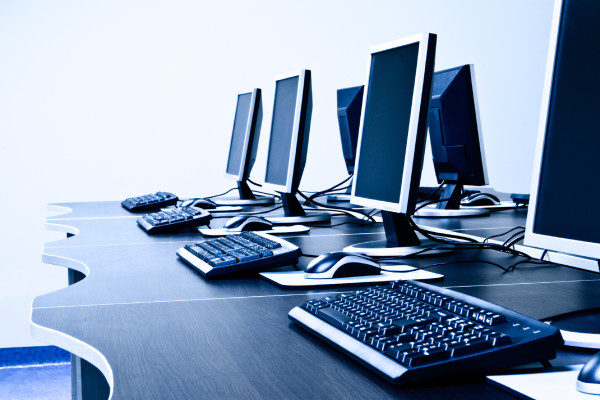 The research firm's Quarterly PCD Tracker for Q2 2017 shows that PCD shipments fell to around 6 million units for the quarter.
"As forecast, the market followed a similar pattern to recent quarters, with the downturn primarily stemming from a decline in shipments of slate tablets and desktops," said Fouad Charakla, IDC's senior research manager for client devices in the Middle East, Turkey, and Africa. "This was the result of desktop users increasingly switching to mobile devices such as notebooks or even refurbished notebooks, while users of slate tablets shifted to smartphones. These trends translated into year-on-year declines of -21.9% for desktops and -15.7% for slate tablets in Q2 2017, while shipments of notebooks and detachable tablets increased 11.0% and 63.3%, respectively over the same period."
"Market sentiment in the region remained low overall, although an aggressive push from some slate tablet vendors meant the market declined much slower than expected," added Charakla. "At the same time, heightened competition has also made it harder for certain players to sustain their slate tablet businesses and generate profits, causing them to lose interest in the slate tablet market altogether. Despite this, slate tablets are still the most popular computing device among home users in the region."
Looking at the region's key markets, IDC's research shows that when compared to Q2 2016 overall PCD shipments were down -11.4% in the UAE, -8.9% in Turkey, and -6.7% in the 'Rest of Middle East' sub-region (comprising Iran, Iraq, Syria, Yemen, Palestine, and Afghanistan). South Africa and Saudi Arabia bucked this trend, recording year-on-year increases of 3.5% and 9.6%, respectively.
A massive education delivery in Pakistan acted as a key driver for notebook shipments in the region overall. Similarly, the education sector was the biggest driver of detachable tablet shipments, triggered by a huge delivery in Kenya, as well as two other deliveries in Pakistan and Turkey, which enabled this category to achieve the fastest growth of all the PCD categories.
And although Samsung continued to lead the tablet market, the vendor rankings in the space saw quite a few changes, with Huawei catapulting itself to second place. Lenovo also climbed up a position compared to the previous quarter, causing Apple to drop to fourth place.
"Looking to the future, the MEA PCD market is expected to decline at a faster rate than previously forecast for 2017 as a whole," said Charakla. "Notebook shipments will experience very slow growth beyond 2018, while detachable tablets will remain the fastest growing PCD category, eating away share from other computing devices."