Enterprise all-flash solutions provider Pure Storage has announced its participation at GITEX Technology Week, which will be held from 8th to 12th October at the Dubai World Trade Center (DWTC).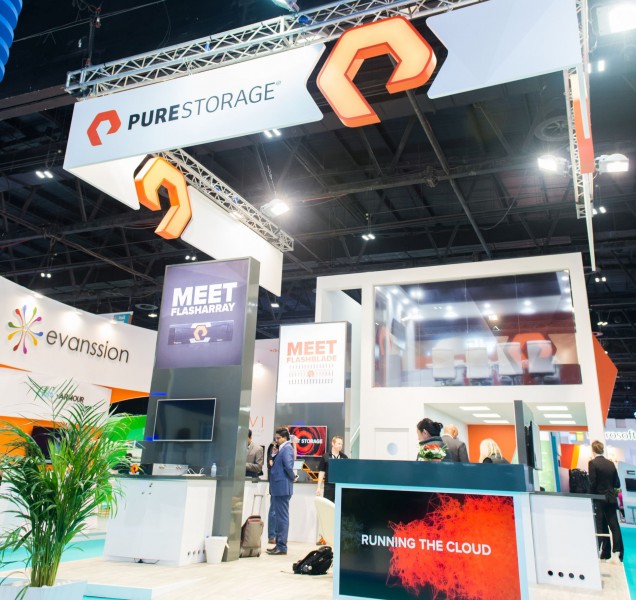 The company will be showcasing its latest cloud-enabled, all-flash data platform, powered by the combination of FlashArray//X, its first all-NVMe all-flash array for high-performance structured data workloads and FlashBlade, an all-flash array built for high-performance unstructured data workloads.
"At Pure our mission is to help our customers put their data to work to drive innovation. This means bringing their business three critical attributes—speed, agility, and intelligence—to succeed in their own digital transformation," said James Petter, vice president, EMEA, Pure Storage. "We do this by delivering the data platform for the cloud era – a well-integrated set of software-defined data services (block, file, object, and VM/container), delivered by our flash systems, software, and cloud-based management."
Launched at GITEX 2016, FlashBlade, is a cloud-era flash array, purpose-built for modern analytics. Available in 8TB, 17TB and 52TB blade configurations, FlashBlade offers a raw capacity of up to 4PB at full 75 blade scale.
Built on the FlashArray architecture, FlashArray//X enables global flash management with new Purity DirectFlash software and NVMe DirectFlash Modules from Pure Storage, which eliminate performance bottlenecks associated with legacy technologies, according to the company.
Among FlashArray models, //X represents a higher performance tier for mission-critical databases, top-of-rack flash deployments, and Tier 1 application consolidation.
"We dramatically improve traditional applications while providing the bridge to modern 'new stack' applications, enabling real-time analytics, cloud agility and machine learning," he said. "The recent innovations like FlashArray//X and the expansion of our FlashBlade product line will allow us to take our platform and technology lead to a completely new level and we look forward to sharing our story with the Middle East technology community at GITEX 2017."
Partners and customers can reach out to the firm at the trade show in Hall 6, Stand CLD-15.