An independent scientific organisation. KACST is both the Saudi Arabian national science agency and its national laboratories. The science agency function involves science and technology policy making, data collection, funding of external research and services such as the patent office
In general, it supports scientific research and technology development, fosters national innovation and technology transfer between research institutes and the industry, as well as developing international co-operation in science and technology. It currently has over 2,500 employees, engaged in planning, R&D and information sharing with the private sector, other research centres and scientific agencies.
The Internet Services Unit of KACST is responsible for providing secure and productive Internet services in the Kingdom to academic sectors and research centres, in co-operation with the national telecommunications company and regulatory government.
According to Dr Hesham Bin-Abbas, ISU's Director, "ISU needs to have the most sophisticated, efficient and scaleable infrastructure to support our increasing number of clients, escalating security challenges and additional requirements for the introduction of new services. So we needed a high performance platform that could support expansion and provide flexibility. In addition we also required a way to bridge the gap between IPv4 and IPv6."
The solution that ISU chose was based on Blue Coat technology and it has now deployed ProxySGand ProxyAV appliances. These not only provide a defence against Web-based threats for content but also allow KACST to meet the increasing bandwidth demands of its clients more effectively and provide the scaleable infrastructure it requires to introduce new services in the future.
The Blue Coat ProxySG appliances were selected after a rigorous survey of vendors in the market and an intensive technical evaluation. Once ordered, the deployment was undertaken on schedule in one month.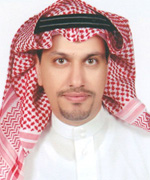 Dr Hesham Bin Abbas, Director, Internet Services Unit of KACST
ISU at KACST is now able to double bandwidth capacity and offer seamless IPv6 support to clients and content. In addition, by also using ProxyAV appliances in conjunction with ProxySG appliances, it has been able to provide virus and malware protection without any noticeable delay in response.
Located at the organization's Internet gateway, the ProxySG appliances prevent malware and unauthorised applications from compromising network security or performance. At the same time, the appliances accelerate Web applications and content. Even SSL-encrypted traffic can be assessed and secured or accelerated.
"We are pleased to see the important role our solutions play in helping ISU at KACST bring safe and efficient Internet services to its users, by providing critical Web security while also speeding content, decreasing bandwidth consumption and serving as a transparent gateway between IPv4 and IPv6 content and infrastructure," said Nidal Taha, Regional Director for ME and Turkey, Blue Coat Systems.