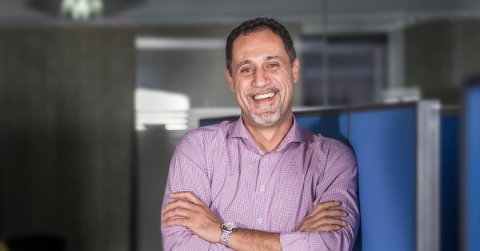 Niagara Networks, pioneers of the award-winning Open Visibility Platform, announced recently a new partnership with SCOPE Middle East, a Value-Added Distribution leader in the region.
This strategic partnership will help support the increasing demand for Niagara Networks products throughout the channel program and improve customer access to Network Visibility solutions prevalent in today's modern SOC infrastructure.
"Niagara Networks is empowering its expansion strategy in the Middle East, and we are delighted to collaborate with SCOPE Middle East, one of the top IT distributors in the region. By partnering with an industry-leading distributor, we can expand our reach to help significantly more organisations get visibility into their networks, digital assets and empower security posture. SCOPE Middle East portfolio aligns seamlessly and strategically with our solutions and will enable strong synergy to meet organisations' digital transformation demands", said Ben Askarinam, founder and CEO, Niagara Networks.
"We are confident that this partnership with Niagara Networks will be extremely beneficial, given the growing cyber security needs in our target markets. Niagara Networks' hybrid and multi-functional visibility solutions help businesses achieve end-to-end visibility with increased security, enabling them to gain actionable insights into network traffic without compromising on speed, reliability, or performance. We believe that this collaboration will strengthen our overall IT solutions offering and help us deliver even greater value to our customers", said Fadi AbuEkab, Founder and CEO, SCOPE Middle East.
As part of Niagara Networks' global strategy, investing in partnerships with unique expertise is paramount. The combination of its Channel Partner Program and the Open Visibility Platform Technology Partners Program, enables a unique alternative for the right trusted advisor to form a world-class cybersecurity solution.
Niagara Networks will be present at GITEX Global 2023, meet the team at the SCOPE Middle East Stand in Hall 25 Stand number H25-C10 from 16th October, 2023 to 20th October, 2023.