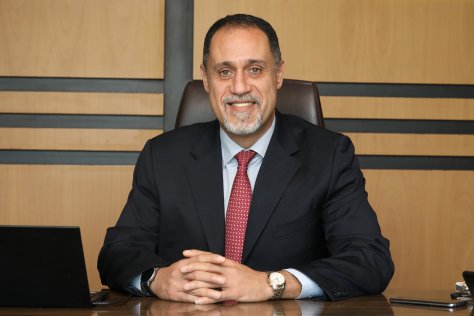 SCOPE Middle East, a regional value-added distributor of cybersecurity networking solutions with 18 years long of success, has achieved a record growth once again last year.
According to the VAD, the achievement is testament to the quality of services and products it offers, which has convinced a number of resellers and customers who do not only want to buy solutions but also to have it expertly deployed and managed.
The financial results of SCOPE Middle East of 2019 show a growth of more than 25 percent as compared to 2018. The VAD has noted that it is targeting a similar growth in 2020 to record a revenue of AED 200 million.
"I am glad that the confidence of resellers and end-users in our solutions is growing. I also thank all resellers and employees for a fine job all year long. I am very proud of the achievements of my team and the wonderful organisation that we operate," said Fadi Abu Ekab, CEO and founder, SCOPE Middle East.
The company's goal is to provide more value to its partners in addition to the distribution of hardware and software in the field of IT security and a range of extra services, including expert consultancy from a certified professional team with years of experience in the field, support of security projects, implementation and personal training, certification training and the opportunity to count on leading reputable solution manufacturers with many references from public institutions and commercial companies. The comprehensive services and solutions SCOPE ME provides differs significantly from the other players in the market, which enabled the company to compete with large catalogue distributors.
"We definitely don't want to rest on our laurels. For our partners and clients, we are continually looking for new ways on how to bring them added value. One of the advantages is the cooperation with world leaders in our Competency centre. We will also continue investing in valuable resources and hiring best qualified people in market to continue our 2020 growth and expansion plan to extend our Sales and Marketing arm to Africa and Turkey," added Abu Ekab.
SCOPE Middle East is B2B Company focusing on value added distribution of cybersecurity & network solutions. Among its main partners are Symantec, Stormshield, Kaspersky, HID Global, SOTI, Ruckus Networks, Nomdaix, Encloud, Cybsafe, C3M Cloud Control, Niksun & Ruijie Networks. The company operates in Middle East and North Africa. Through its resellers, the VAD provides solutions and services to the SMB segment, big commerce and state administration. SCOPE Middle East operates unique Competency centre for new cybersecurity solutions that cover the growing and rapidly changing security threats, not only in the area of network security but also in mobile devices and data protection and not to forget cloud services.