With plenty of great home security cameras to choose from, it can be daunting to sift through the different products out there to find a good match. We took Anker's eufyCam for a spin and explores its notable features that go well in the DIY space.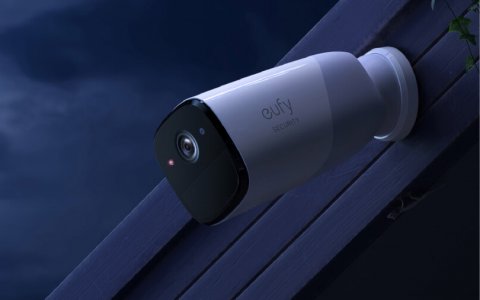 Wireless security cameras do not only make homes smarter, but they are also a great way to keep an eye on your house and spot potential problems. Whether you're concerned about home intruders or just need to spy on your dog, the Anker eufyCam can stream a live video feed straight to your smartphone.
Anker is among the latest entrants in the smart home security market. The company, which is based in China, was founded by former Google software engineer Steven Yang. Anker initially started with a focus on producing laptop batteries and smartphone battery chargers in 2011. Since then, it has expanded to offer speakers and a variety of smart home products under the Anker and eufy brand names.
The company launched the Anker eufyCam 1080p Wireless Home Security Camera System, which includes two cameras and mounting sets, a feature-packed app, and promises a long battery run-time.
It took about an hour for the whole setup process, which wasn't long considering I was setting up a complete home security system.
I connected the Eufy Security home base to my Wi-Fi, then installed the eufy Security app. The app is super easy to use and quick to load. With the help of the app, I found a mounting location with sufficient signal strength. I chose to install one camera inside my house and the other outside.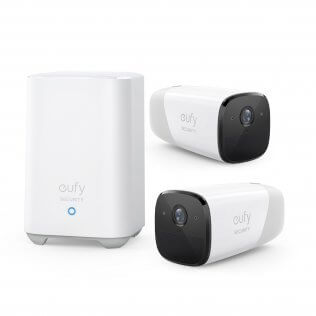 Once a good mounting location was identified, I drilled holes for the mounting hardware and secured it with the included screws. The wireless capability here was really handy, as it meant I didn't have to buy long extension cords and thread them around the house. I then installed the entry sensor out on my front door, which only took about five minutes.
What makes the security camera system stand out?
Anker claims that the eufyCam is the world's first wire-free security camera with 365-day battery life and AI technology. The camera will run wirelessly for a full year on its built-in battery.
The 1080p video quality is excellent too. Rather than people appearing as blurry blobs, I can easily make out the facial expressions on people. Even when the camera was relying on night vision, the images were clear.
I'm also thoroughly impressed by the facial recognition capabilities. When the camera records a video clip, the app displays images of any faces that were in the video so you can quickly see if there is a reason to watch it. I can also store the faces in the app and get an alert when the camera detects a face it doesn't recognise, like a new delivery guy or maintenance man.
The built-in microphone and speaker provide you with direct communication—via your smartphone—to the door. Whether you're at home or out, speak directly to whoever walks up to your home.
Overall, Anker has done a good job delivering an attractive, simple-to-operate smart security system. The EufyCam works well enough and has enough of the right features to earn a spot on your security camera shopping list.