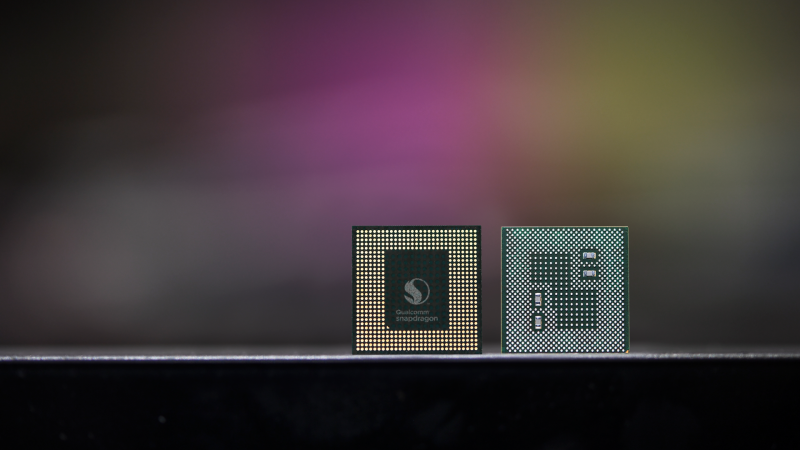 Qualcomm Technologies has, today, unveiled its next flagship processor the Snapdragon 845. The announcement was made by Qualcomm's senior vice president and general manager of mobile Alex Katouzian, during the company's Snapdragon Tech Summit being held in Hawaii. The device is a direct successor to last year's very popular Snapdragon 835.
It is expected to bring enhanced features such as improved performance, better power efficiency, and improved image processing. The new mobile CPU will likely power many high-end Android phones in 2018, including Samsung and Xiaomi as well as Microsoft's new Windows 10 laptops.
ES Jung, president and general manager of the foundry business, Samsung Electronics, also announced that Samsung Foundry will be the foundry for Snapdragon 845 as the Companies continue to work together to advance the silicon manufacturing process.
"I am proud to join Qualcomm Technologies on stage at the Snapdragon Technology Summit. As the foundry partner for the Snapdragon 845 Mobile Platform, we look forward to our continued collaboration," said Dr. Jung. "Samsung Foundry continues to reduce power consumption and increase performance in process technology and we look forward to the success of Snapdragon 845 in 2018."
In addition, Xiaomi Founder, Chairman and Chief Executive Officer, Lei Jun highlighted Xiaomi's close relationship with Qualcomm Technologies in the premium tier and announced that Xiaomi's next flagship smartphone will be powered by Snapdragon 845.
The full unveiling of all the Snapdragon 845 Mobile Platform features and specs will take place tomorrow, Wednesday, 6th December.
You can watch the full keynote session here.