Samsung Gulf Electronics  has launched the much anticipated Galaxy S8 and S8+ in the UAE, at an exclusive event held at the Jumeirah Beach Hotel, Dubai.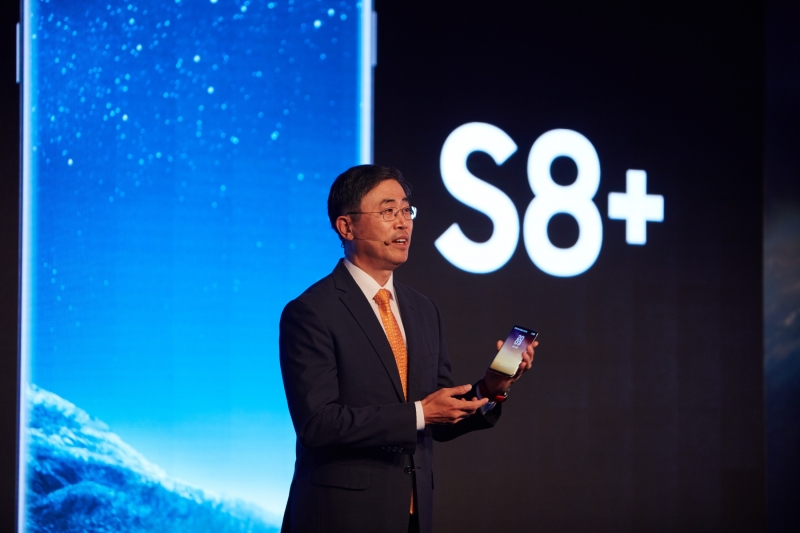 The latest smartphone features multiple services and apps, as well as a stunning Infinity Display for immersive viewing experiences, the Galaxy S8 and S8+ bring a new level of functionality and convenience, opening up a galaxy of possibilities.
"The Samsung Galaxy S8 and S8+ usher in a new era of smartphone design and fantastic services, opening the door for new ways to experience the world," said Tarek Sabbagh, Head of IT & Mobile (IM) Division at Samsung Gulf Electronics. "The Galaxy S8 and S8+ represents, not just the launch of a brand new device in the region, but a whole new way to create experiences. Knowing that exploring the world and new cultures is something that people across the region love, we have tied up with Etihad airways and Hotels.com to reward our loyal customers."
Those who purchase the Galaxy S8 and S8+ will be able to explore the world in style and enjoy 30 percent off in Economy and Business Class with Etihad Airways. Furthermore, customers will be able to save up to 40 percent on hotel bookings worldwide and enjoy an extra 12 percent off coupon in partnership with hotels.com. This offer is exclusively available to customers in the UAE, Qatar, Bahrain, Oman and Kuwait.
Mohammad Al Bulooki, Executive Vice President Commercial, Etihad Airways, said, "Etihad Airways' partnership with Samsung sees two brands committed to technological innovation coming together to deliver this incredible offer. It applies not only to Etihad Airways' flights, but also across the seven airlines that make up Etihad Airways Partners. We are constantly looking for new ways to connect with our guests and this is a perfect example."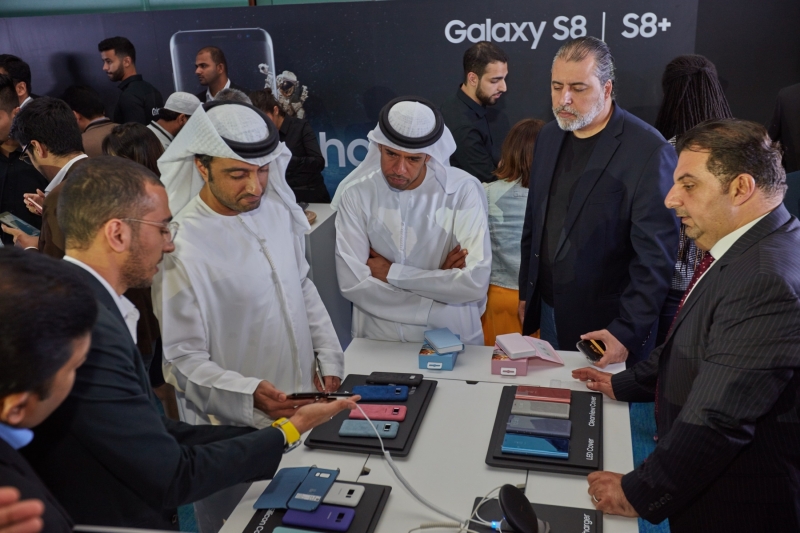 The Galaxy S8 builds on Samsung's heritage of creating stunning designs and functional devices. Available in 5.8-inch Galaxy S8 and 6.2-inch Galaxy S8+, the Infinity Display and bezel-less design form a smooth, continuous surface with no buttons or harsh angles. The result is a truly immersive viewing experience without distractions, which makes multi-tasking more convenient. The Galaxy S8's compact design enables comfortable one-handed operation and Corning Gorilla Glass 5 on both the front and back and provides a durable and a high-quality finish.
In addition to the new design innovations, Samsung continues to deliver cutting-edge technology including an advanced camera, enhanced performance and more.
The new devices feature Bixby, an intelligent interface that will help users get more out of their phone. With the new Bixby button, you will be able to conveniently access Bixby and navigate through services and apps with simple touch, vision and text commands. Contextual awareness capabilities enable Bixby to offer personalised help based on what it continues to learn about the user's interests, situation and location.
The Galaxy S8 and S8+ offers a portfolio of products and services for premiere mobile productivity and connectivity.
The Galaxy S8 and S8+ unlock the new Gear VR with Controller, powered by Oculus. Enabling convenient one-handed control and navigation, the controller provides better motion interaction when accessing interactive VR content. The Galaxy S8 and S8+ will also connect to the new Gear 360 to create 4K 360-degree videos and 15MP photos.
Leveraging the processing power of the Galaxy S8 and S8+ for enhanced productivity, Samsung DeX is a unique solution that transforms your smartphone into a desktop by providing a secure desktop-like experience.
Users can leave their physical wallet behind with Samsung Pay, turning their Galaxy S8 and S8+ into a digital wallet which they can use almost anywhere they would use a credit or debit card.
The Samsung Galaxy S8 and S8+ will be available across major retailers in the UAE from 28th April and will be offered in a rich color palette including Midnight Black, Orchid Gray, and Maple Gold.