Samsung Gulf Electronics has recently announced the launch of the Galaxy Tab S3.
According to Samsung, the tablet delivers on its legacy of innovative Galaxy technology including a 13MP rear camera which includes auto focus and a 5MP front camera for high-quality photos. The tablet also includes expandable storage and more power efficiency with fast-charge capabilities, supporting up to 12 hours of video playback, as well as Pogo keyboards with no separate charging or pairing required.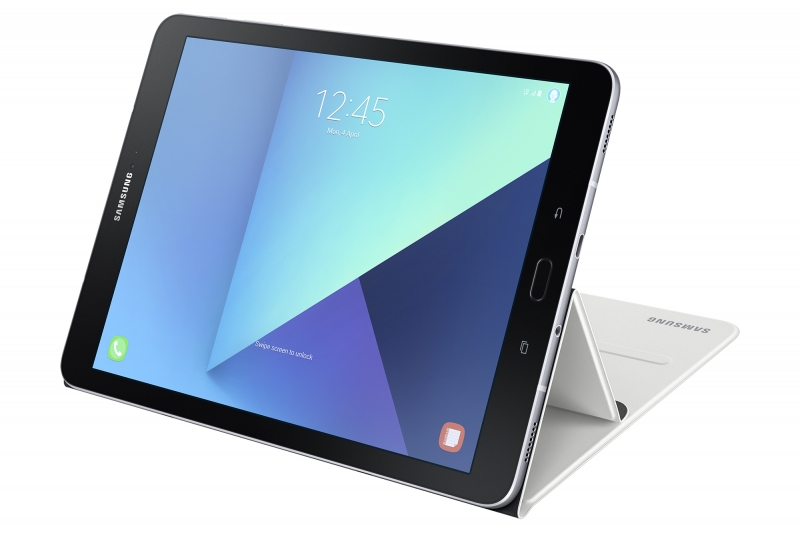 It is equipped with Qualcomm Snapdragon 820 chipset, up to 256GB of storage with a microSD, fingerprint sensor and runs on Android 7.0
"We endeavour to expand the boundaries of mobile experiences by delivering state-of-the-art products that address consumer needs," said Tarek Sabbagh, Head of IT and Mobile (IM) Division, Samsung Gulf Electronics. "The all-new Galaxy Tab S3 is built with premium technology that delivers a productive and versatile experience to consumers, designed for users at home, work or on the go."
The Galaxy Tab S3 is optimised for entertainment, while offering versatile usage and taking the mobile experience the next level, according to Samsung. It offers a cinema-like experience with 4K video playback and a stunning Super AMOLED display. The device also features quad-stereo speakers tuned by AKG by HARMAN for premium visual and listening experiences.
The tablet also includes Vulkan API and Game Launcher for an enhanced user interface and personalized gaming experience, as well as modes like 'Do Not Disturb' for uninterrupted gameplay.
With an enhanced S Pen, Samsung highlighted that the Galaxy Tab S3 allows users to be more productive, creative, and do multiple things at once. The Galaxy Tab S3 is designed to keep users always connected with faster charging and longer battery life.
The Samsung Tab S3 will be available in the UAE in mid April at 2499 AED.