A job application filled out by the late Apple founder Steve Jobs at the age of 18 revealing his early interest in the technology sector has sold for $174,757 according to Boston-based RR Auction.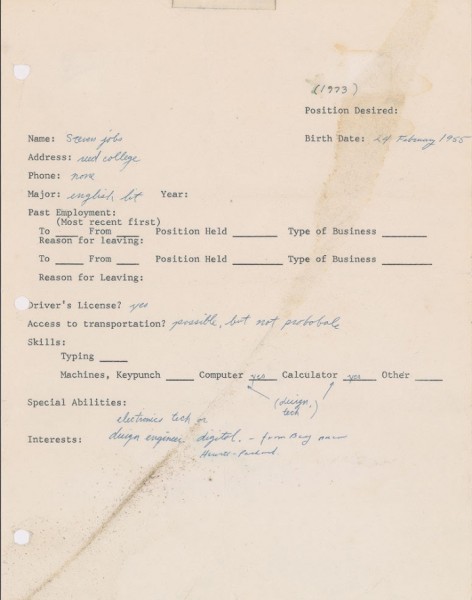 An Internet entrepreneur from England was the winning bidder, Boston-based auction house RR Auction said on Friday, but the buyer wished to remain anonymous, according to Reuters.
Jobs fills out the one-page document with his name, "Steven jobs"; address, "reed college"; phone, "none"; and major, "english lit."
Under a section titled "Special Abilities," Jobs wrote "tech or design engineer. digital.—from Bay near Hewitt-Packard," a reference to pioneering California technology company Hewlett-Packard and the San Francisco Bay area.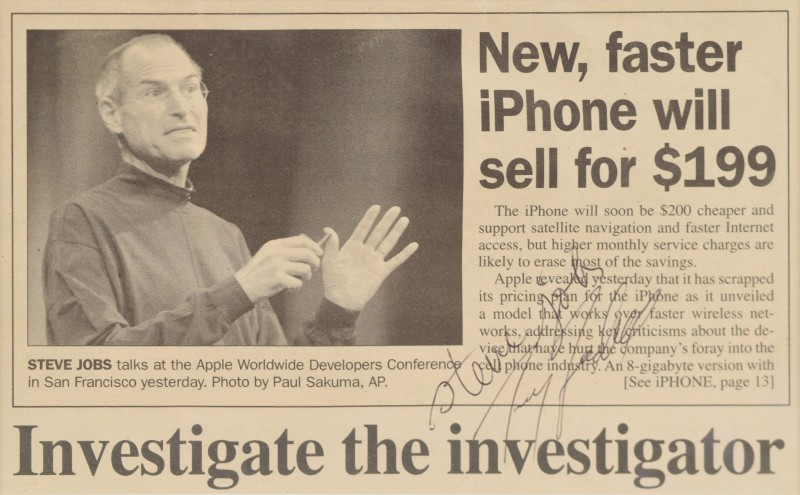 Jobs enrolled at Reed College for the fall semester in 1972 but dropped out after just six months to preserve his parents' meager funds. However, he hung around campus for a year and a half to audit creative courses, including classes on Shakespeare, dance, and calligraphy.
The document does not state what position or company the application was intended for.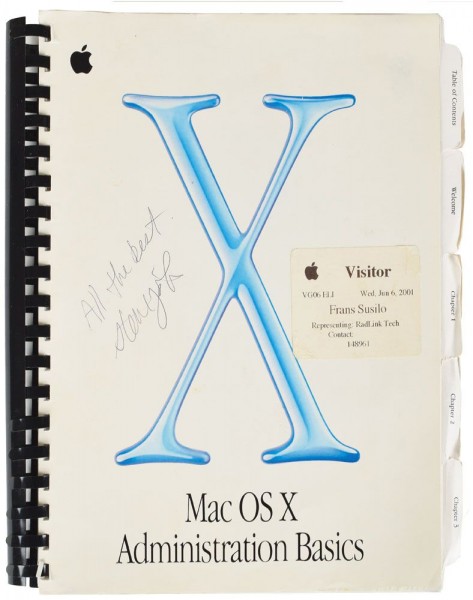 In 1974, Jobs put his technical skills to work and secured a job as a technician at Atari, heavily relying on the help of Steve Wozniak. Two years later, Jobs and Wozniak set out on their own and founded Apple, introducing the personal computer to the masses.
"Steve Job's and Apple encouraged each of us to 'Think Different,' and even today several years after his untimely passing it's still difficult to think of anyone more iconic, or influential who has had such profound impact on our everyday modern lives," said Bobby Livingston, Executive VP at RR Auction. "There are many collectors who have earned disposable income over the last few decades using Apple technology, and we expect similarly strong results on related material in the future as well."
Other highlights from the online auction included an Apple Mac OS X technical manual signed by Jobs in 2001 that sold for $41,806 and a rare signed newspaper clipping from 2008 featuring an image of Jobs speaking at the Apple Developers Conference that sold for $26,950.