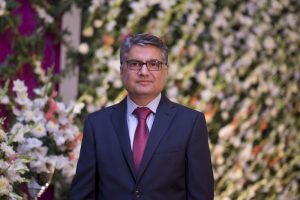 Synology has announced new partnership with Ethos Technologies DMCC, a technology distribution company servicing reseller partners in the Middle East and North Africa region with a wide range of IT and security solutions.
"Over the past year, Synology has seen exciting growth in the Middle East market with increasing demand from our customers," said Nick Jheng, sales manager of Synology, for the Middle East. "With this new inclusion of distribution channel, we look forward to further extending our growing presence in the business market segments in the Middle East, from small-and-medium businesses to global corporations."
Headquartered out of Dubai, UAE with operations in Pakistan, Ethos Technologies DMCC has over 40 years of experience and has been awarded Reader's Choice Partner Excellence Award 2017.
"The network-attached storage (NAS) market is expected to be worth $ 45.21 billion by 2023. At Ethos, we have been evaluating multiple vendors for NAS and have chosen Synology for their proven expertise and high quality solutions. We are looking forward to an aggressive partnership and growth in the ME and Pakistan markets. We believe that with our proficient and technically sound team, we will be able to provide Synology with the additional push and drive that it needs to increase market share and become a leader in our region," said Imtiaz Ghani, general manager of Ethos Technologies DMCC.