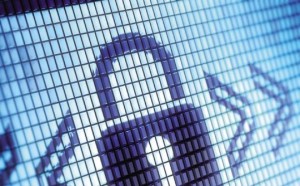 HP has decided to increase its focus into the security space, with the release of its new security offerings that focuses on securing interactions between users, applications and data.
Its new portfolio of devices include:
The HP ArcSight User Behaviour Analytics (UBA) that gives companies visibility into user behaviour by aiming to deliver a simple, efficient way to detect malicious users within the enterprise.
The new HP Cloud Access Security Protection platform — a Cloud access security platform designed to complement the existing HP Atalla Cloud security portfolio.
HP Threat Central — a solution that offers contextual analysis of information, prioritisation of security data and identification of results that will allow organisations to take action.
A new offering that helps customers manage their Bring-Your-Own-Device (BYOD) policies more intelligently by providing a fully-integrated mobile application reputation database within the HP Fortify on Demand Cloud-based portal.
According to HP, these solutions help organisations embrace a "new school of cyber defence" as they address these interactions by incorporating user behaviour analytics, data-centric Cloud access protection, mobile application reputation analysis, contextual threat intelligence sharing, and incident response.
The company said, in a statement, that the industry needs a new approach to cyber defence as the current approach to securing interactions between users, applications and data isn't keeping up. It highlighted that even though organisations worldwide spent about $77 billion on cyber security in 2014, successful security breaches increased by 25 percent.
As such, HP South-Pacific software enterprise security products, general manager, Shane Bellos, said building on security fundamentals such as monitoring events and securing the perimetre, organisations must shift their focus to protecting what matters most — the interaction between the users, the applications and the data that carry the sensitive information adversaries target.
"The old school approach to cybersecurity focused on securing the perimetre, but the data powering business today goes beyond our four walls and must be protected from cyber threats regardless of where it resides," he said.
The company's also announced a partnership with FireEye that will deliver incident response offerings and develop an industry standard reference architecture that provides customers with a blueprint for advanced threat protection services and incident response capabilities.