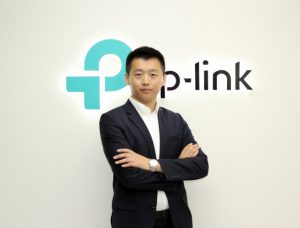 TP-Link Technologies has announced the availability of Deco M5 Whole-Home Wi-Fi Systems, which is a mesh networking solution that provides seamless wireless internet coverage and comprehensive security via TP-Link HomeCare.
The vendor said with built-in antivirus and malware protection powered by Trend Micro, Deco M5 provides a secure whole-home Wi-Fi system.
Currently available as a three-unit multi-pack, Deco M5 Whole-Home WiFi systems may be purchased from power retailers, e-tailers and independent high stores.
Lucas Jiang, general manager, TP-Link MEA said, "Today's consumers want wireless connectivity across their home, from the living room to the bedroom to the kitchen. Deco M5 creates seamless WiFi that allows them to stream, game and browse the Internet in any room."
According to Jiang, Deco M5 automatically optimises WiFi connections for every device, and it comes equipped with TP-Link HomeCare, which allows consumers to customise their network security through powerful features that include robust parental controls.
He pointed out that Deco M5 utilises the firm's Adaptive Routing Technology (ART) to ensure your network is always operating at top speeds, quickly identifying and selecting the fastest path for your devices to connect to the network.
"This intelligent selection removes the guesswork from reliable connectivity. Deco M5 also optimises connections between devices to deliver the best in coverage and ensure you receive the strongest performance throughout your entire home at all times," he added.
Jiang explained that with Deco, users also have the ability to control how bandwidth is used, making it easy to prioritise services and devices for heavy-bandwidth tasks such as HD video streaming, online gaming or video chats.
"With its flexible configuration and intuitive set-up process, creating your mesh network at home is simple," he said. "TP-Link's Deco mobile app, available for Android and iOS, allows consumers to easily set up whole-home WiFi coverage in minutes. With step-by-step instructions and visuals, TP-Link's Deco app guides you through the entire setup process."
Equipped with TP-Link HomeCare, Deco M5 systems offer an impressive line-up of built-in security features. TP-Link HomeCare provides exploit and malware protection, powered by TrendMicro, along with an SPI firewall, device access control and secure remote control of the network via the TP-Link Deco mobile app, ensuring that your home network is always safe and secure.
"As home Wi-Fi networks are supporting more users and mobile devices than ever before, security across your home network becomes increasingly important," said Terence Liu, Trend Micro vice president. "Through our integration in TP-Link HomeCare, Deco M5 Whole Home WiFi Systems are equipped with a comprehensive package of security features, so you can trust that your home network is always protected."
Powered by a quad-core processor, the dual-band AC1300 system is capable of throughput speeds of 400 Mbps on the 2.4GHz band and 867Mbps on the 5GHz band, and it supports MU-MIMO data streaming. Deco M5 is comprised of a system of three units that can be customised to fit users' Wi-Fi coverage needs, up to 4,500 square feet. Up to ten Deco M5 units can be added to a single network at any given time for seamless Wi-Fi coverage across incredibly large spaces, said the company.